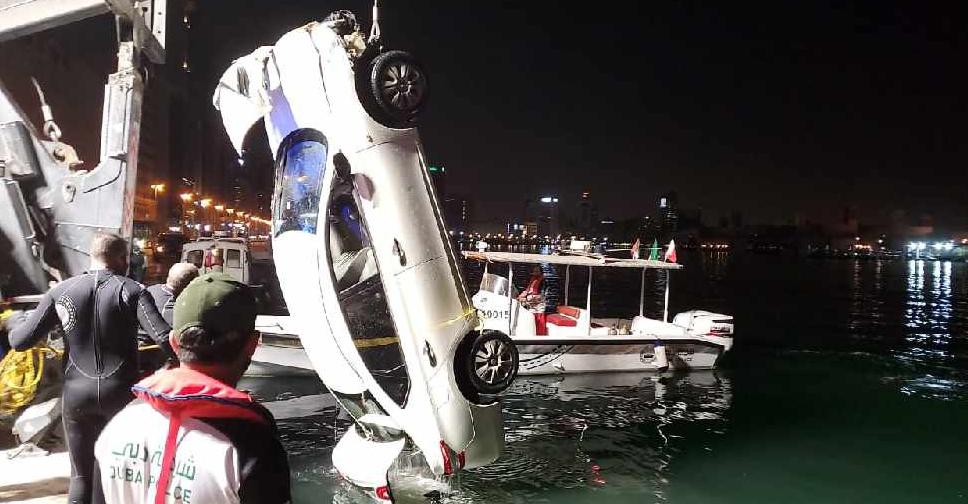 Supplied
A motorist in Dubai had a narrow escape after he lost control of his vehicle and plunged into the Creek near Baniyas Street.
Rescue teams, including divers from Dubai Police reached the site within four minutes of receiving the report on Tuesday night.
The driver, who managed to get out of the sinking car and swim to safety, escaped with minor injuries.
His vehicle was later pulled out of the waters by a crane.
"Our divers located the car which was 37 feet deep and 130 metres away from the crash site, and then lifted it out of the water using a police crane," said Lt. Col. Ali Abdullah Al-Qassib Al-Naqbi, Director of the Maritime Rescue Unit at Dubai Police.
Al-Naqbi has urged motorists to exercise caution and follow road safety signs.