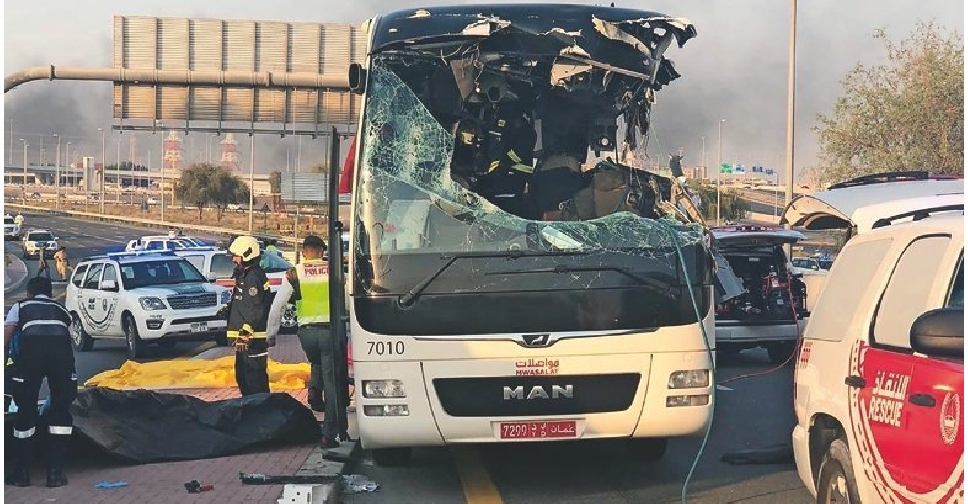 WAM
The Omani bus driver, who crashed into a road barrier in Dubai last month killing 17 passengers, has been sentenced to seven years in jail.
Dubai's top court also ordered him to pay AED 3.4 million in blood money for the families of the victims.
The 53-year-old, who has been charged for causing the wrongful death of 17 passengers and injuring 13 others, will be deported after serving his jail term.
As reported by ARN News earlier, 12 Indian citizens, two Pakistanis and one passenger each from Ireland, the Philippines and Oman died when the bus they were travelling on from Oman to the UAE hit an overhead height restriction barrier at the Al Rashidiya exit from Sheikh Mohamed bin Zayed Road on June 6.
The driver had already pleaded guilty to causing the death.