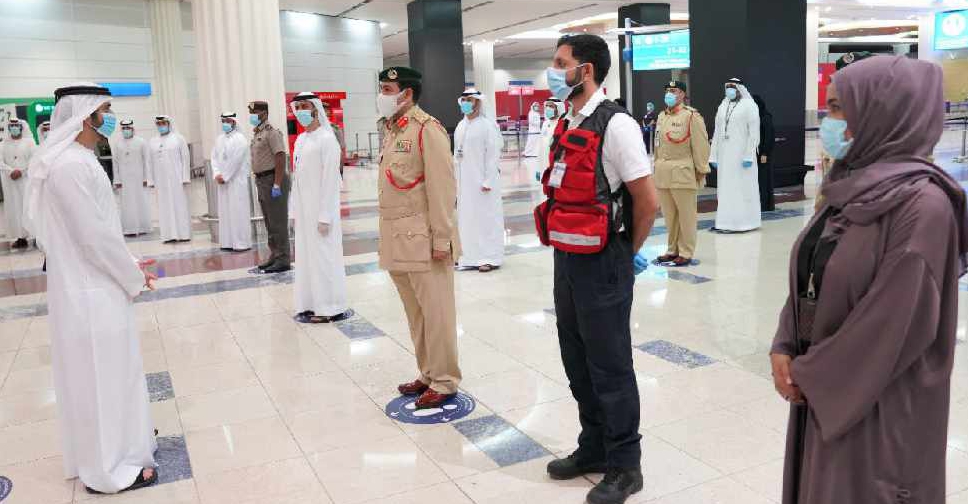 Dubai will come back stronger and will achieve much more at a faster pace.
Those are the words of His Highness Sheikh Hamdan bin Mohammed bin Rashid Al Maktoum, Crown Prince of Dubai and Chairman of Dubai Executive Council.
Sheikh Hamdan spoke at a meeting held by Dubai's Executive Council at Dubai International Airport's (DXB) Terminal 3, reassuring everyone that Dubai will remain number one across economic, tourism and social sectors.

During the meeting, Sheikh Hamdan said that Dubai Airport is the 'beating heart of the world' with Emirates Airlines its artery.

He added that Dubai is today "taking off again as It sends a message of hope and optimism to the world as it has managed to weather the storm and is now continuing on its socio-economic development journey."
He also met with airport employees and praised them for their hard work and dedication.
عقدنا اجتماع المجلس التنفيذي لدبي في مبنى طيران الإمارات بمطار دبي الدولي ... تعلمنا من صاحب السمو الشيخ محمد بن راشد آل مكتوم أن نهزم المستحيل وأبشركم الأمور طيبة. pic.twitter.com/EEjVl0IO0f

— Hamdan bin Mohammed (@HamdanMohammed) June 1, 2020
#Dubai Crown Prince @HamdanMohammed meets employees working @DXB, praises their efforts and dedication. pic.twitter.com/xS2oZAFxOs

— Dubai Media Office (@DXBMediaOffice) June 1, 2020
Hamdan bin Mohammed says Dubai is "taking off again" https://t.co/nEIHB9xmGC pic.twitter.com/oCQzmMNJM7

— Dubai Media Office (@DXBMediaOffice) June 1, 2020