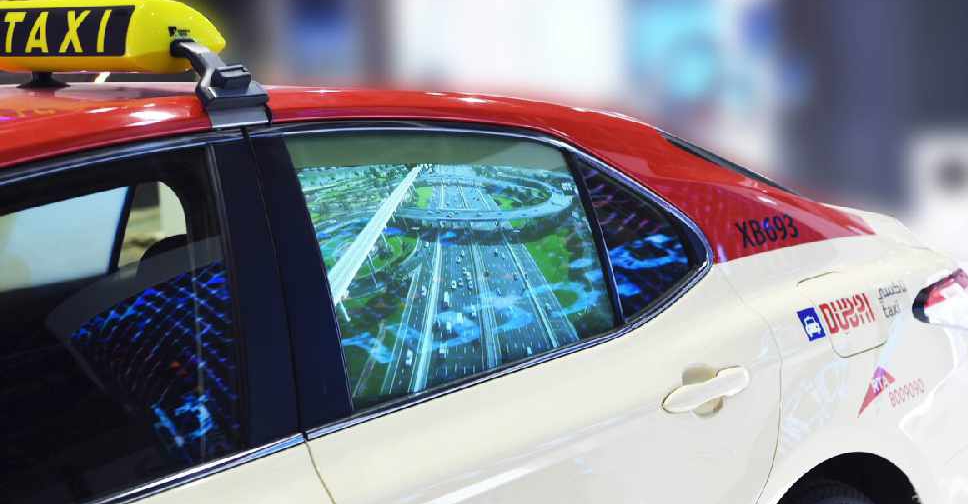 @RTA_Dubai/ Twitter
Don't be surprised if you soon start seeing digital advertisements on the windows of cabs in Dubai.
That's because the Roads and Transport Authority (RTA) is trialling the display of smart ads on taxis.
Officials say the high-definition content will be visible to all road users but it won't cause any inconvenience to passengers.
It's one of several new technologies being showcased at GITEX.
The RTA is also displaying a hi-tech automated scanning system that helps inspectors identify violating vehicles in paid parking zones.
It's also announced new smart gates for metro stations that will be fitted with HD cameras and 3D sensors.
The technology is aimed at enhancing the safety of riders and preventing strollers and wheelchairs from colliding with the entry gates where commuters scan their Nol cards.