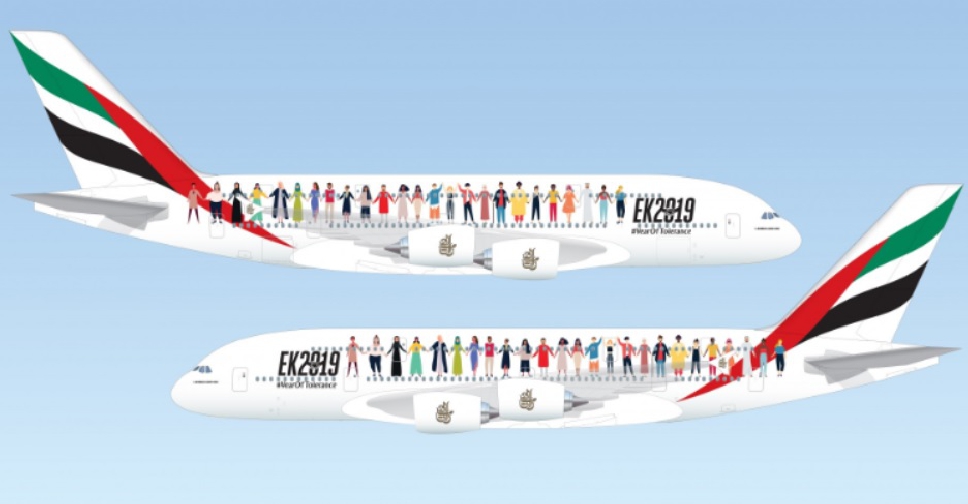 Supplied
Emirates Airline's UAE National Day flight has set a new Guinness World Record for flying most nationalities on one flight.
Emirates flight EK2019 had taken to the skies on Friday with over 500 passengers from 145 nationalities on board.
The flight over the seven emirates was commanded by Captain Abbas Shaban and Captain Sheikh Saeed Al Maktoum, and First Officer Karin Arning.
The 22 cabin crew hailed from 18 countries, and were led by flight purser Jafar Hamad.
Today we made history and created a Guinness world record as we welcomed 145 nationalities on Emirates flight EK2019 in celebration of the 48th UAE National Day and Year of Tolerance. @GWR #FlyEmiratesFlyBetter #EK2019 #YearofTolerance https://t.co/tsDLWdRxl8 pic.twitter.com/6IFDM3ywGK

— Emirates Airline (@emirates) November 29, 2019
"The UAE has become a remarkable symbol of tolerance and coexistence, welcoming people from over 200 nationalities and backgrounds, all living together in solidarity and harmony. It is, in fact, the diversity of the citizens and residents of the UAE that unite us and make us stronger through mutual respect and opening bridges of common dialogue, and today's flight is a celebration of that spirit which is very much a part of our everyday lives here in the UAE," said Sheikh Ahmed bin Saeed Al Maktoum, Chairman and Chief Executive, Emirates Airline & Group.
Dubai Eye 1038's Chris McHardy was on board the historic flight that also marked the Year of Tolerance.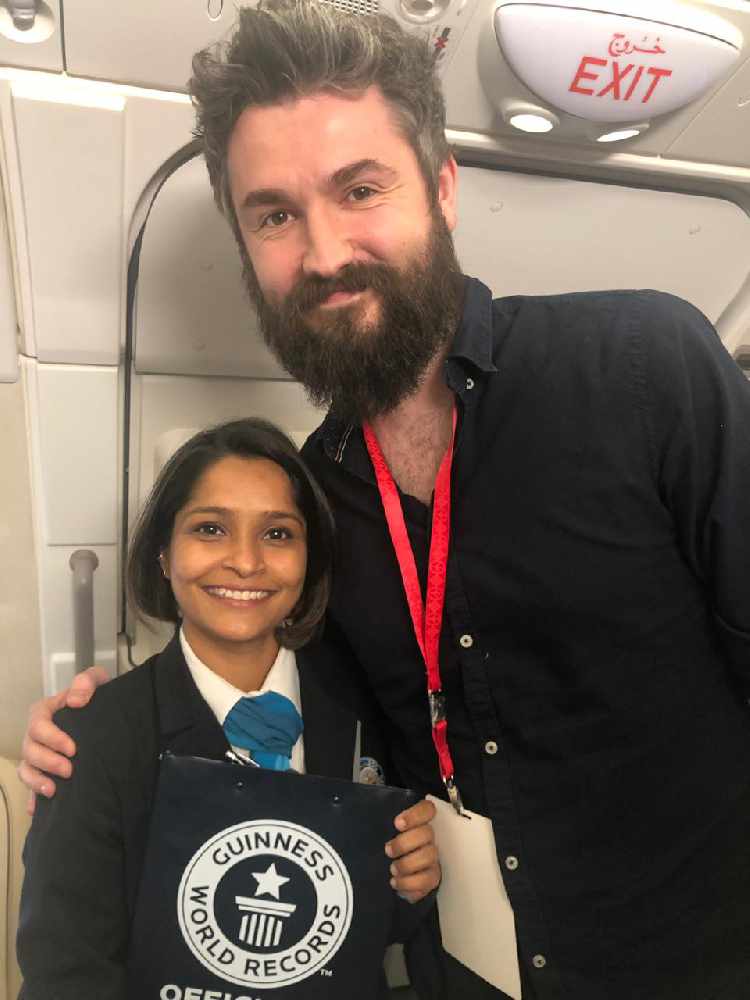 "We congratulate both the UAE and Emirates Airline for making history today. The UAE has always been a place of peace and coexistence for people from different backgrounds regardless of their religion, ethnicity, or gender. It is inspiring to see all these people coming together to create an environment that celebrates diversity and understanding," said Talal Omar – Director MENA, Guinness World Record.
Over 30,000 people across the UAE had registered interest to become part of this special flight.