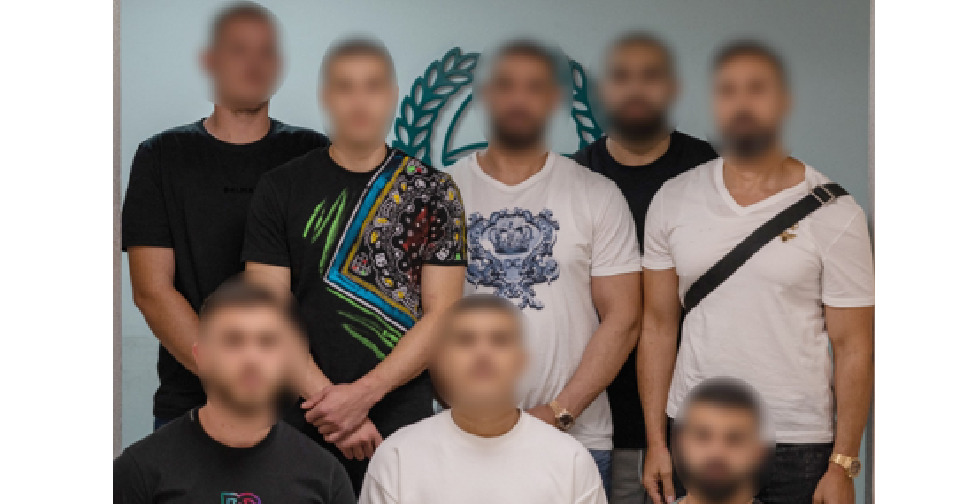 Dubai Police have revealed that a family dispute had triggered the fatal attack on an Israeli national in the emirate by eight of his compatriots.
The authority said the assault on 33-year-old Ghassan Shamsyeh happened in the Business Bay area.
In a statement, Dubai Police said the suspects, who arrived from a European country for tourism and shopping, "happened to encounter the victim in a café, leading to a confrontation that eventually resulted in his death due to the use of a sharp tool".
Though the attackers fled the scene, two of them were identified and tracked down within three hours by a special team who were aided by the Criminal Data Analysis Centre's smart technologies.
The remaining suspects were arrested within 24 hours and the case was referred to the public prosecution for further legal procedures.
Dubai Police added that the suspects and the victim had a family dispute back in their homeland, which resulted in the murder of a 24-year-old man on May 6 and the incident in Dubai was a retaliation.
Dubai Police Arrest Eight Israelis Over Compatriot's Death pic.twitter.com/Yx4MmZYLwc

— Dubai Policeشرطة دبي (@DubaiPoliceHQ) May 25, 2023