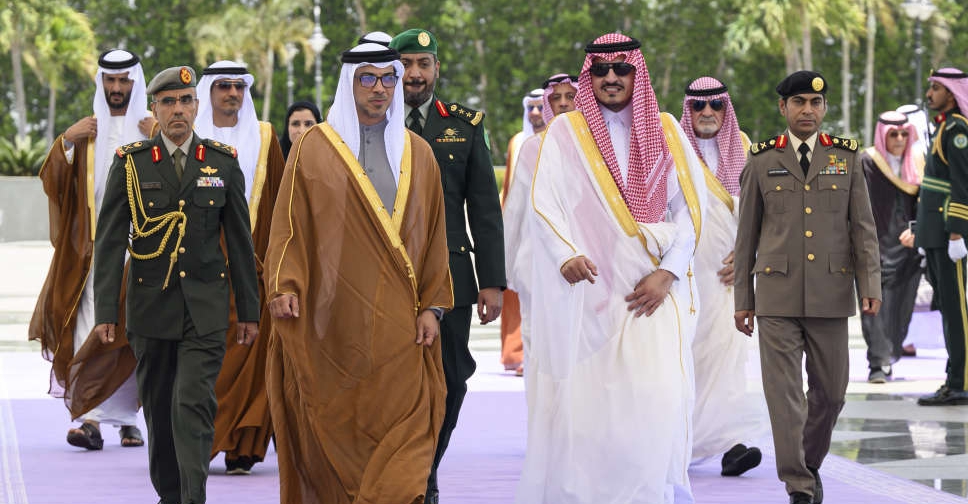 WAM
His Highness Sheikh Mansour bin Zayed Al Nahyan, UAE's Vice President, Deputy Prime Minister and Minister of the Presidential Court, will head the UAE delegation at the 32nd Arab Summit in Jeddah on Friday.
He will stand in for UAE President His Highness Sheikh Mohammed bin Zayed Al Nahyan.
Upon his arrival at Jeddah Airport, Sheikh Mansour and his delegation were received by Prince Bader bin Sultan bin Abdulaziz Al Saud, Deputy Governor of Makkah Region; Ahmed Aboul Gheit, Secretary-General of the League of Arab States; and a number of officials.
Sheikh Mansour and Prince Bader exchanged talks that covered the deep-rooted relations between the UAE and Saudi Arabia.
Sheikh Mansour will be accompanied by a delegation that includes: Ali bin Hammad Al Shamsi, Secretary General of the Supreme Council for National Security, Abdullah bin Touq Al Marri, Minister of Economy, Sarah bint Youssef Al Amiri, Minister of State for Public Education and Advanced Technology, Sheikh Shakhbout bin Nahyan bin Mubarak Al Nahyan, Minister of State, Khalifa Shaheen Al Marar, Minister of State, Sheikh Nahyan bin Saif Al Nahyan, the UAE Ambassador to the Kingdom of Saudi Arabia, and Maryam Al Kaabi, the State Ambassador To the Arab Republic of Egypt and its permanent representative to the League of Arab States.