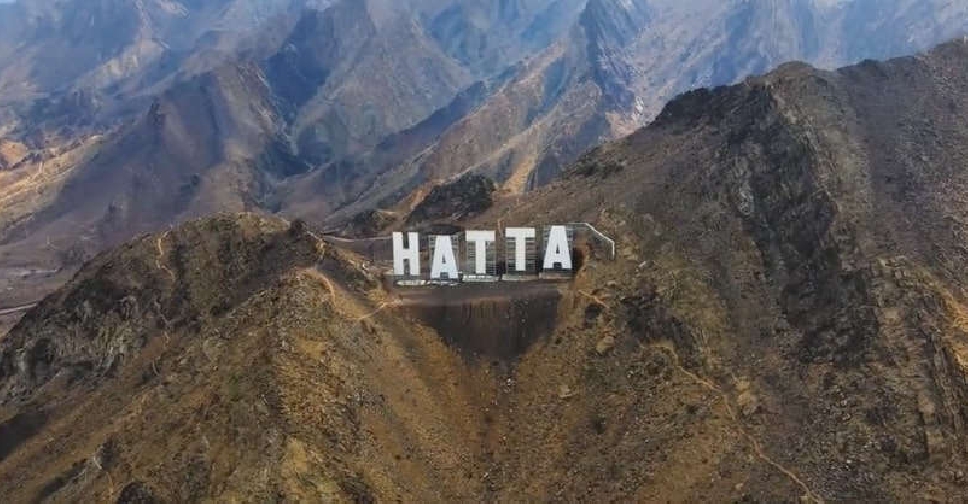 Twitter/@HHShkMohd
The Hatta Master Development Plan aims to transform the area into an attractive local and international destination for business, investment and tourism.
His Highness Sheikh Mohammed bin Rashid Al Maktoum, Vice President, Prime Minister and Ruler of Dubai, approved the plan as part of the Dubai 2040 Urban Master Plan, launched earlier this year.
The idea is to create a roadmap for enhancing infrastructure and implementing a series of development projects and initiatives across the emirate over the next 20 years.
It also seeks to expand green and recreational areas for the wellbeing of the residents and contribute to realising the vision to transform Dubai into the world's best city to live in.
His Highness Sheikh Mohammed bin Rashid Al Maktoum said, "Today, we announce the launch of the Hatta Master Development Plan with an ambitious portfolio of development projects that will serve the needs of Hatta and its residents. The initiatives cover four key strategic pillars: Wellbeing, Tourism, Sports & Activities, and Sustainability. They will be implemented as part of a five-year development plan in the initial stage. We have approved the formation of a Supreme Committee to oversee the development of Hatta as well as the implementation and governance of projects and initiatives, the launch of economic and tourism development programmes and support for projects initiated by the youth. It will also launch the Hatta Beach Project and create new investment opportunities for Hatta's private sector."
أطلقنا اليوم خطة تطويرية شاملة في حتا .. تتضمن إنشاء شاطىء سياحي وبحيرة جديدة .. وأنظمة نقل خاصة بالمنحدرات الجبلية (Funicular ) .. وأطول ممشى جبلي في الإمارات ومنشآت فندقية و120 كم من مسارات الدراجات الهوائية .. واعتمدنا لجنة دائمة للإشراف على تطوير حتا pic.twitter.com/HeCBU7ZjbM

— HH Sheikh Mohammed (@HHShkMohd) October 23, 2021
The Plan includes the development of a beach, lake, and a tourist funicular system, the first of its kind in the region, to facilitate the movement of visitors to the dam site.
A staircase featuring a unique modern architectural design will be constructed to enhance access to the dam with several rest-stops along the way.
These initiatives have the potential to enhance Hatta's tourism profile and competitiveness. The project is expected to attract one million riders annually.
"We are steadfast in our resolve to further transform our growth and future prospects with our new development drive. With determination, nothing is impossible. The emirate is committed to using its resources to enhance the prosperity of our nation and its citizens. Development projects in Hatta are progressing rapidly as part of a plan to enhance economic and social growth, strengthen environmental sustainability, and raise the living standards and wellbeing of the people of the area," said His Highness.
هدفنا في حتا بناء نموذج اقتصادي متكامل يقوم على أبناء حتا .. ويستفيد منه أبناء حتا .. ويمثل وجهة سياحية متفردة للعائلات في دولة الامارات .. ونبشر المواطنين بأن لدينا خطط لتطوير كافة المناطق والأحياء .. وقادمنا دائماً أجمل في بلادنا الأجمل والأعلى جودة عالمياً pic.twitter.com/FIFtMYUYv1

— HH Sheikh Mohammed (@HHShkMohd) October 23, 2021