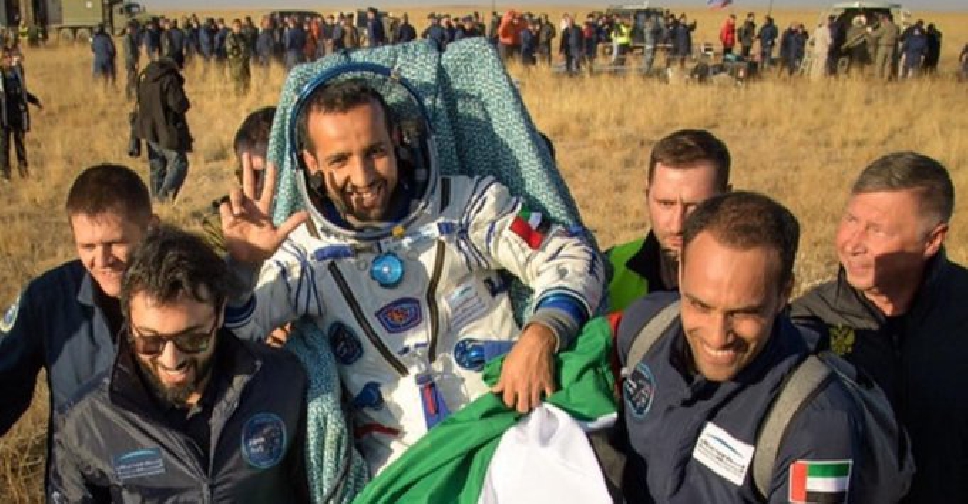 Twitter / @MBRSC
Hazzaa Al Mansoori is in "excellent health" after his historic eight-day mission to the International Space Station (ISS).
That's according to the medical team who examined him shortly after he landed back on Earth at 2:59 pm UAE time on Thursday.
Officials from the Mohammed Bin Rashid Space Centre (MBRSC) say the first Emirati astronaut's morale is "very high" and that he is looking forward to returning home soon.
Al Mansoori will spend a week in Star City, Russia where he'll undergo further post-mission health checks before returning to the UAE.