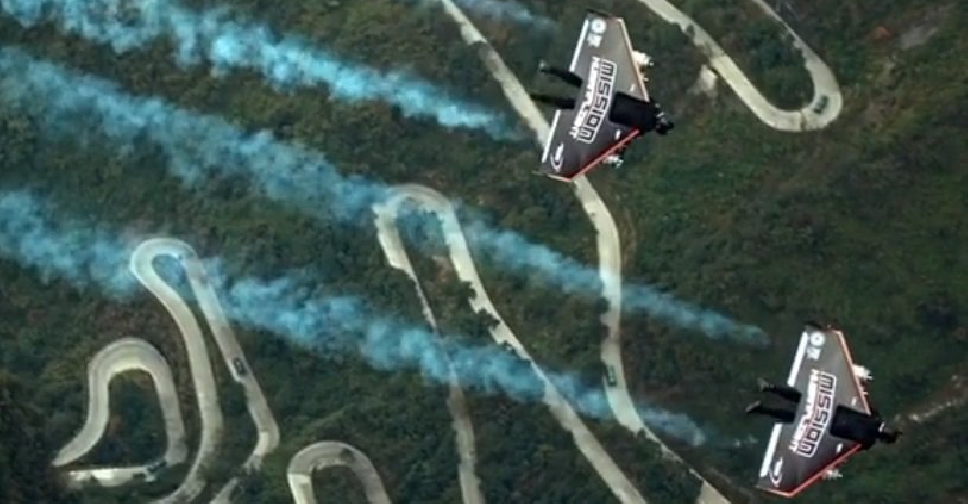 Instagram/(@faz3)
Two Jetmen have soared into the skies over China as part of a new video campaign to promote Expo 2020 Dubai.
His Highness Sheikh Hamdan Bin Mohammed Bin Rashid Al Maktoum, Crown Prince of Dubai and Chairman of the Dubai Executive Council, was the first to share the video on social media.

The stunt performers from X-Dubai flew as high as 50 metres from the ground with breathtaking footage of China's valleys in the background as they performed in mid-air.
It's the first stunt for 'Mission: Human Flight', with the duo's next destination yet to be revealed.