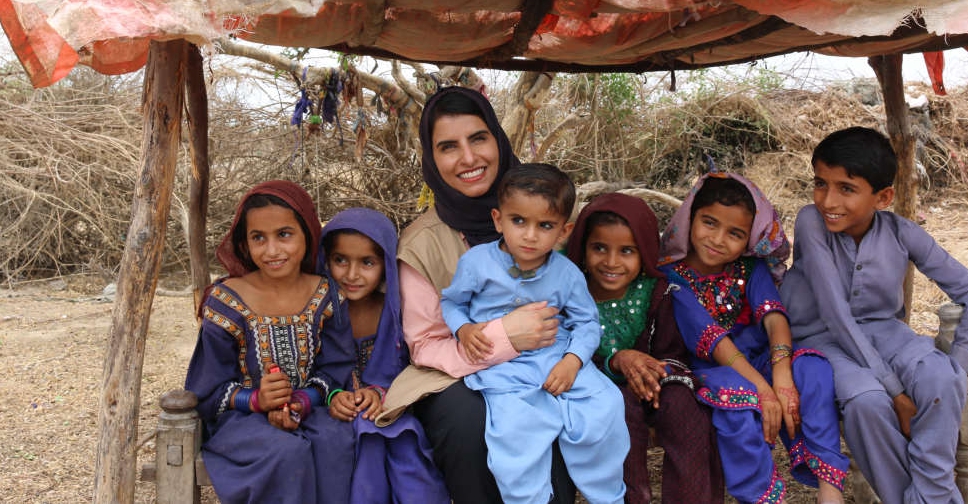 WAM
A delegation from Mohammed bin Rashid Al Maktoum Global Initiatives (MBRGI) and the United Nations World Food Programme (WFP) has visited Sindh in Pakistan, one of the areas devastated by flooding last year.
During their visit, specifically to Maghan Halepoto and Soomar Sher in District Mirpurkhas, as part of the One Billion Meals campaign, they oversaw the results of the relief support provided by MBRGI in response to the floods that occurred last summer in Pakistan.
His Highness Sheikh Mohammed bin Rashid Al Maktoum, Vice President, Prime Minister and Ruler of Dubai, had directed urgent aid worth AED 50 million, including the contribution to WFP, to provide relief to those affected by the floods in Pakistan.
With the generous contributions of donors, including MBRGI's One Billion Meals campaign, the World Food Programme has supported over 3.4 million flood-affected people in Pakistan with food, nutrition and cash assistance.
On the first day of their visit, the delegation met with government representatives from the Planning and Development Department of Sindh and visited the Lipid-based Nutrient Supplements (LNS) Factory in Hub, Balochistan.
On the second day, the delegation engaged with flood-affected communities in the villages of Maghan Halepoto and Soomar Sher, who had received food assistance provided by WFP through the generous contribution from MBRGI. WFP Pakistan continues to support the flood-affected communities in Pakistan through cash and nutrition assistance.
The Director of MBRGI, Sarah Al Nuaimi highlighted that MBRGI works to alleviate human suffering under two of its five main pillars – humanitarian aid and relief and empowering communities. She said, "Food support was distributed to millions of beneficiaries in cooperation with partners in Pakistan, due to last summer's devastating floods in Pakistan having severely impacted local communities. It was also out of our keenness to extend a helping hand to those in need everywhere, in line with MBRGI's commitment to sustaining humanitarian work."
Al Nuaimi pointed out that MBRGI's immediate response has positively contributed to empowering the residents of affected areas and reducing the repercussions of the flood. She added, "Through its strategic partnerships with WFP and its cooperation with government agencies and local authorities, the 1 Billion Meals campaign succeeded in reaching people in affected areas within a short time, securing the basic food needs of the population, especially the vulnerable and less fortunate groups."
The delegation included Sarah Al Nuaimi, Director of MBRGI; Amani Batarfi, Associate Project Manager at MBRGI; Al Anoud Al Abdoul, Deputy Director of Foreign Assistance at the UAE Ministry of Foreign Affairs; Tariq Ahmed Abdul Samad Hassan from the UAE Ministry of Foreign Affairs; Caterina Galluzzi, Deputy Director of WFP in the GCC; Karim Elguindi, Head of Emergency Response at WFP in Pakistan; and Judith Lumu, Head of WFP's Provincial Office in Sindh.