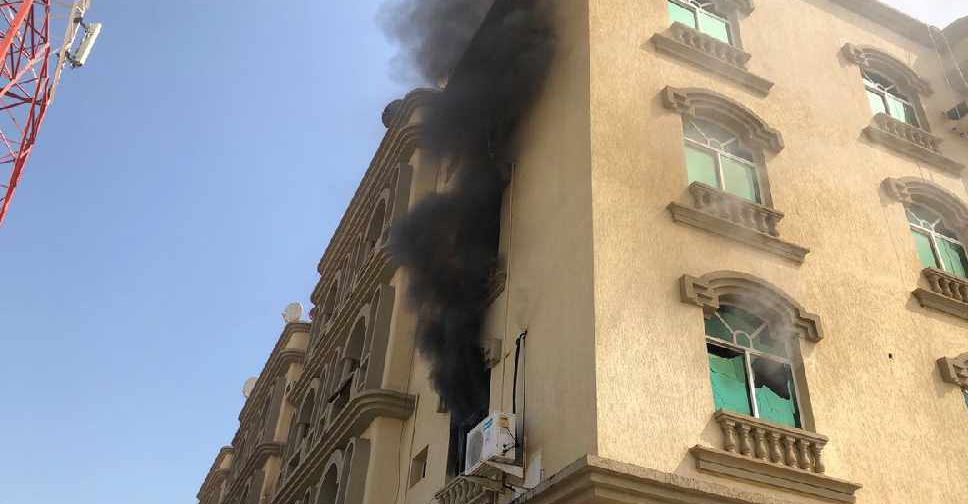 Supplied
No injuries have been reported after a fire broke out in an apartment building in Umm Al Quwain earlier today.
More than 100 people were evacuated when the blaze was reported just after 10:30 am.
They're currently being housed in a temporary accommodation as repair work is being carried out in the building.
An investigation has been launched to determine what caused the fire.
تمكنت فرق الإطفاء التابعة لإدارة الدفاع المدني بأم القيوين، من السيطرة على حريق اندلع في إحدى الشقق بمنطقة الروضة بأم القيوين ، دون أن يسفر عن إصابات بشرية. pic.twitter.com/b7TVdomdKK

— UAQ civil Defense (@997uaq) October 17, 2019