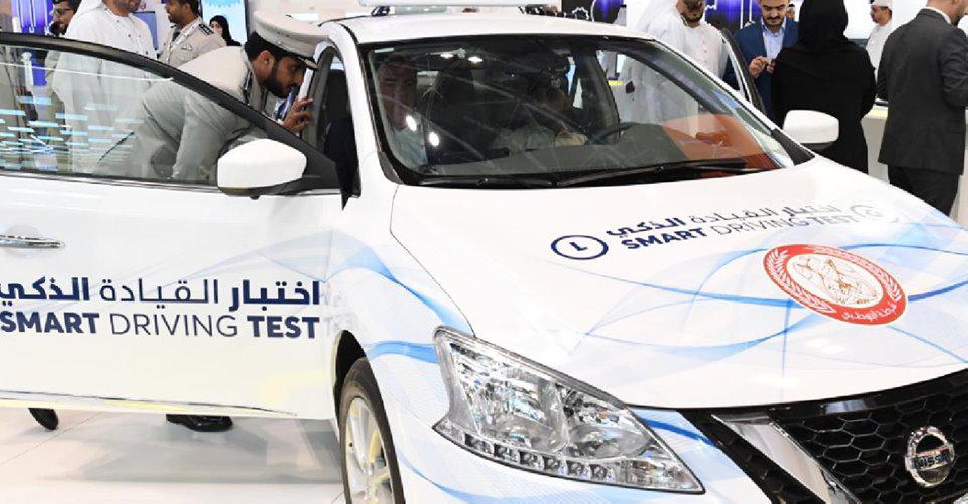 Facebook / Abu Dhabi Police
Motorists trying to get a driver's licence in Abu Dhabi will soon be tested using artificial intelligence.
Police in the capital say they're going to start using Smart Driving Test vehicles during driving tests from December
The vehicles are fitted with close to a dozen cameras which will monitor a driver's performance.
The cameras will also check to see if a motorist looks at their mirrors before turning and changing lanes.
The cars were displayed at the ongoing World Road Congress in Abu Dhabi.