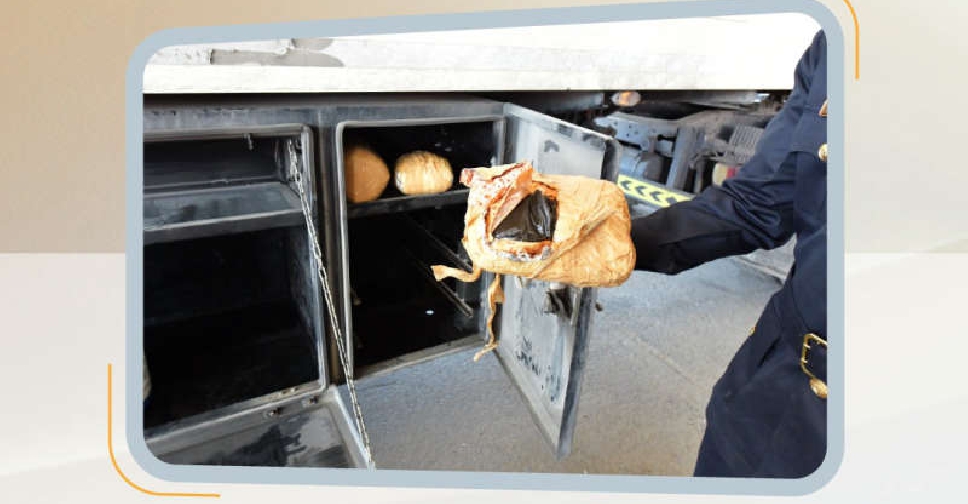 @SharjahCustoms/ Twitter
Customs inspectors at Sharjah's Khalid Port seized over 60 kg of narcotics during the first quarter of this year as they foiled nine drug smuggling attempts.
A total of 14,378 narcotic tablets were also confiscated during the three-month period.
The illegal substances were smuggled in various ways, including inside refrigerated containers.
"The provision of cutting-edge customs detection devices and the adoption of the latest technologies have been pivotal in the effectiveness of our operations," said Salem Abdullah Majid Al Zomor, Director of Khalid Port Customs Centre.
"The year-round training courses have also had a tremendous impact on enhancing our customs work," he added.
Customs inspectors at Khalid Port handle an extensive variety of cargo, including containers, general cargo, refrigerated food and agricultural products, live animals, dry and bulk goods, vehicles and heavy equipment.
Inspectors from the Khalid Port Customs Center successfully thwarted a series of nine smuggling attempts, seizing an astounding 60.216 kilograms of narcotics and 14378 narcotic tablets during the first third of 2023. Salem Abdullah Majid Alzumor, Director of Khalid Port Customs… pic.twitter.com/bfxElQMz7L

— جمارك الشارقة (@SharjahCustoms) May 29, 2023