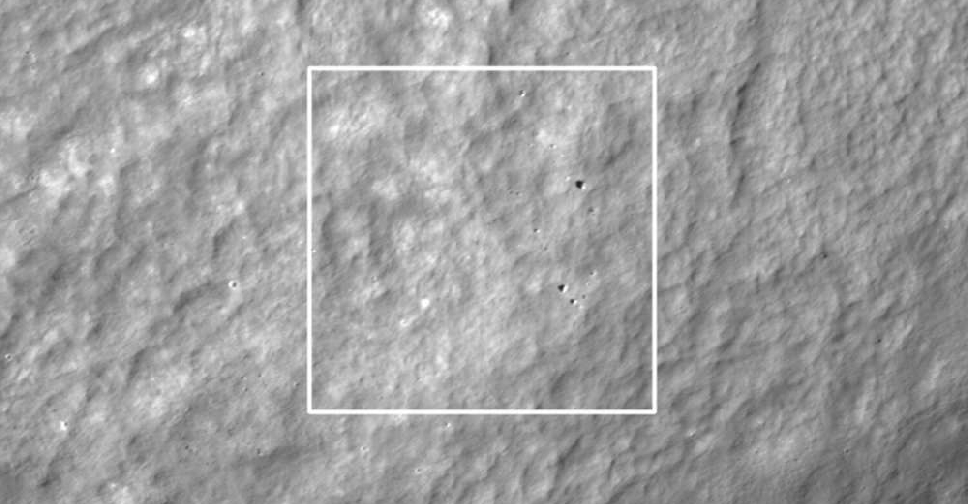 Twitter
NASA has released images of the location on the Moon, where the lander carrying the UAE's Rashid Rover crashed last month.
The photos, taken from a NASA spacecraft, show large pieces of debris scattered across the moon's surface.
Last month, the HAKUTO-R Mission 1 Lunar Lander crashed after losing communication with the launch teams.
NASA released photos showing before and after the landing attempt – which shows anomalies on the surface.
According to NASA, at least four pieces of debris can be seen in the images.
An image showing the location of HAKUTO-R lander on the surface of the Moon.

The photo, shared by NASA, shows the lander which carried aboard the Rashid Rover.

On 25 April, ispace reported loss of communication with HAKUTO-R before its landing on the Moon. pic.twitter.com/NzkmO7kxgB

— MBR Space Centre (@MBRSpaceCentre) May 23, 2023