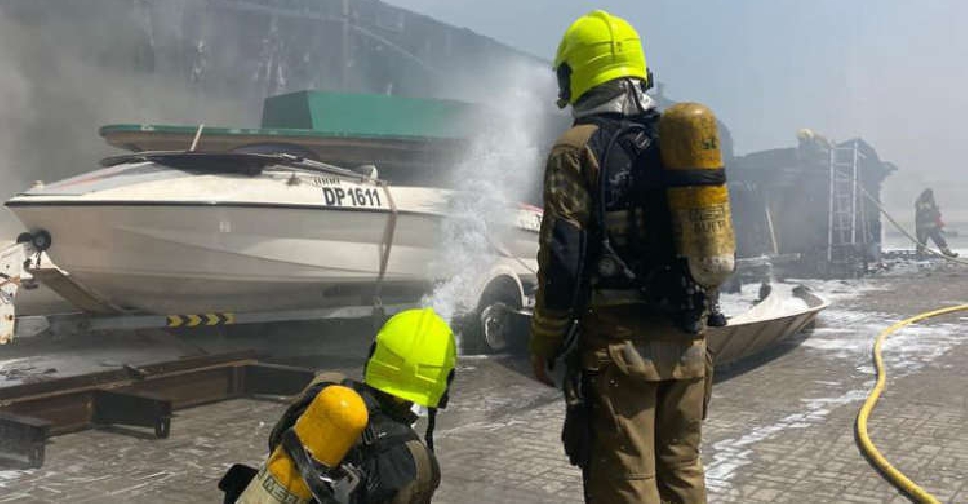 Dubai Civil Defence
A seaport boat in Dubai's Bur Dubai area caught fire on Saturday morning and was brought under control by a team of firefighters from the Etihad fire station, who responded within six minutes of being notified.
A team from Etihad fire station was notified at 9:06 a.m. on Saturday and reached the spot at 9:12 a.m.
The fire occurred near a warehouse, and no injuries or fatalities were reported.
It was reported that cooling operations were underway at 10 a.m., and the site has been handed over to the relevant authorities to carry out regular procedures and investigate the cause of the fire.