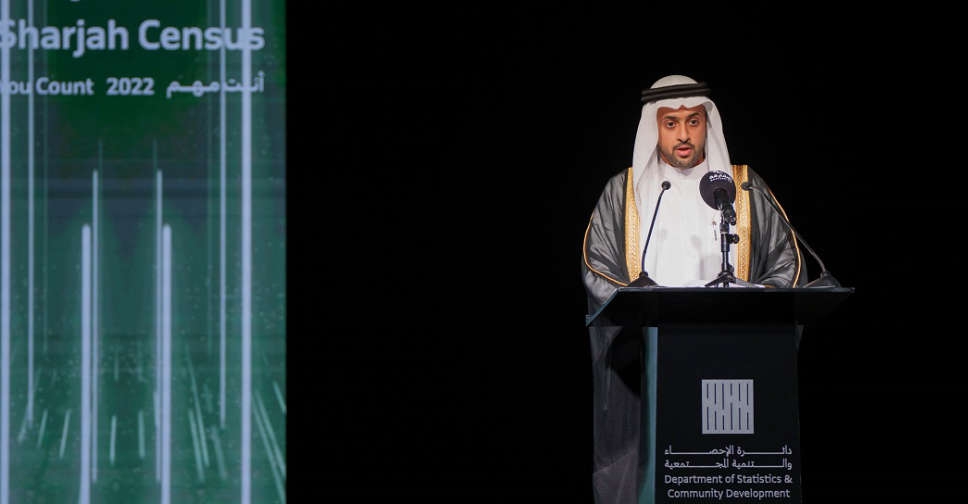 Sheikh Mohammed bin Humaid Al Qasimi, Chairman of DSCD (Photo Supplied)
The population of the emirate of Sharjah has experienced a growth of 22 per cent in the past few years to reach 1.8 million compared to 1.4 million in 2015, according to preliminary results from the Sharjah 2022 census.
The key findings, announced by the Department of Statistics and Community Development in Sharjah (DSCD), also show that 61 per cent of the emirate's population is part of the active workforce, increasing from 856,000 in 2015 to 1.1 million in 2022.
The census revealed Sharjah City is home to 1.6 million individuals, followed by Khorfakkan with 53,000, Kalba with 51,000, Al Dhaid with 33,000, Al Hamriyah with 19,000, and Al Madam with 18,000 residents.
The population of Dibba Al-Hisn has grown to 15,000, while Al Bataeh is home to 7,000 individuals, and 6,000 live in Mleiha.
The number of students enrolled in various educational institutions across Sharjah also increased by 23 per cent, from 253,000 to 310,000, reflecting the success of Sharjah's strategy of further advancing both the quality of education and enabling greater access to learning opportunities to more children from all segments of society.
DSCD said the Sharjah Census 2022 preliminary results were based on data collected from ten towns, 97 suburbs, 356 districts, and 7,961 residential blocks to ensure the accuracy and comprehensiveness of the survey, which used the latest technology and methods for data collection and analysis.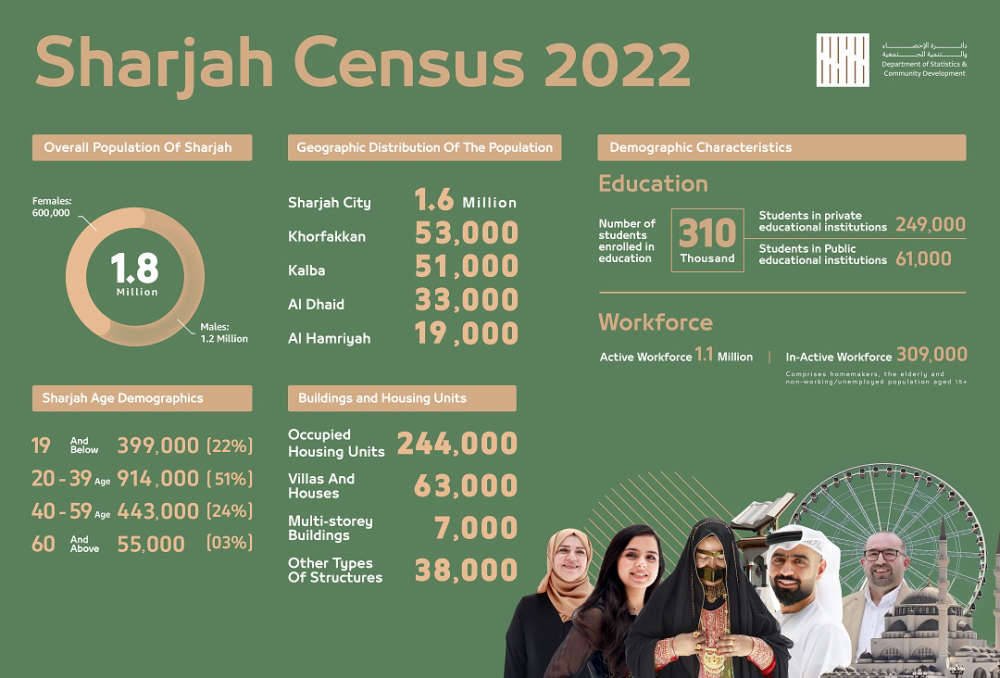 The announcement ceremony held at the Al Jawaher Reception and Convention Centre (JRCC) was attended by Sheikh Mohammed bin Humaid Al Qasimi, Chairman of DSCD, Sheikh Sultan bin Abdullah bin Salem Al Qasimi, Director of DSCD, heads and directors of various local government bodies, as well as VIPs from Sharjah and the UAE.
During the ceremony, the Deputy Ruler of Sharjah honoured 50 entities from the government, semi-governmental, and private sectors that contributed to the success of the Sharjah Census 2022, which coincides with the 10th anniversary of the establishment of DSCD.