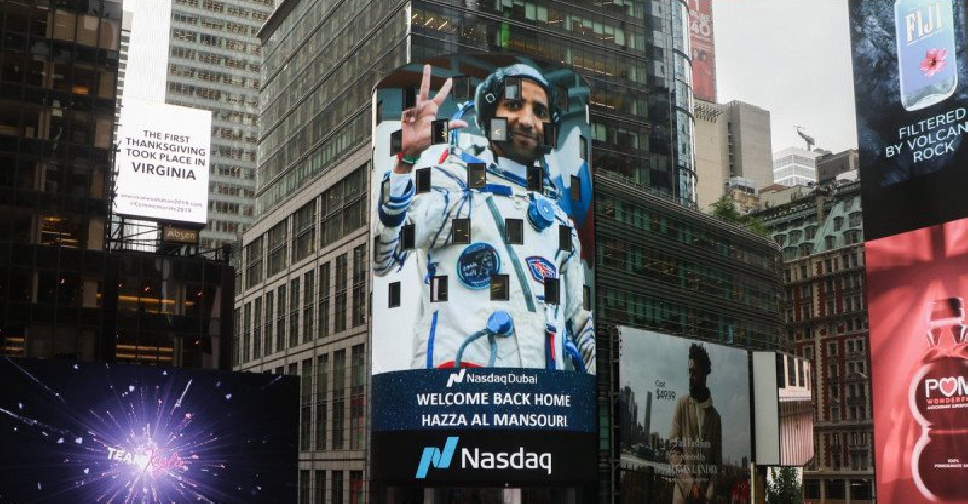 WAM
Hazza Al Mansoori has been featured in Times Square.
Nasdaq Dubai celebrated the return of the UAE's first astronaut by displaying a picture of him on the main facade of the Nasdaq Tower in New York.
Al Mansoori became the first Arab on the International Space Station (ISS) and the first Emirati in space during his historic mission.
He returned to the UAE on Saturday.