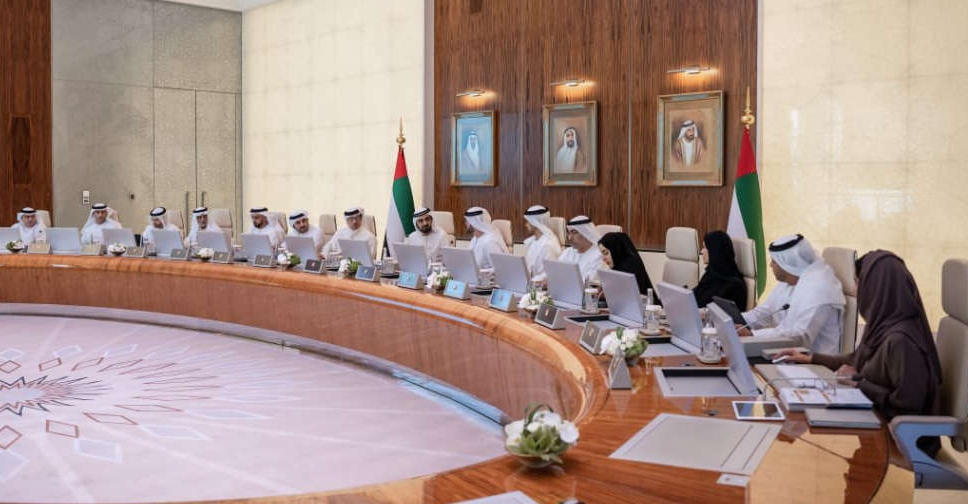 @DXBMediaOffice/ Twitter
The UAE Cabinet has approved 78 new environmental projects and initiatives as the country gears up to host the UN climate change conference (COP28) later this year.
These include national strategies to reduce carbon footprint and regulate the use of solar energy products, as well as those linked to sustainable tourism and other eco-friendly initiatives.
During the meeting chaired by His Highness Sheikh Mohammed bin Rashid Al Maktoum, Vice-President and Prime Minister of the UAE and Ruler of Dubai, cabinet members also approved the restructuring of the Emirates Investment Authority's (EIA) board of directors.
"The Council of Ministers also approved the UAE's agenda for the development of service exports, which will focus on education, medical tourism, traditional and Islamic financial services, and creative economy," Sheikh Mohammed said on Twitter.
He added that the Cabinet reviewed the results and achievements of the UAE Food Security Council, in addition to the country's foreign trade report in 2022, where non-oil foreign trade crossed the AED 2.2 trillion barrier for the first time.
The Cabinet also gave its go-ahead for the establishment of a new platform that will assist Emiratis who are building a home.
The 'Darak' platform will provide citizens with construction solutions, banking facilities and exclusive offers during the building of their homes.
ترأست اليوم اجتماعاً لمجلس الوزراء بقصر الوطن بأبوظبي اعتمدنا خلاله إعادة تشكيل مجلس إدارة جهاز الإمارات للاستثمار برئاسة أخي الشيخ منصور بن زايد آل نهيان .. الجهاز يدير إستثمارات وتنمية أصول الحكومة الاتحادية ويهدف لرفع دخل ميزانية الإتحاد من خلال هذه الاستثمارات ..

كما أقررنا… pic.twitter.com/oSQwyTh6tj

— HH Sheikh Mohammed (@HHShkMohd) May 24, 2023