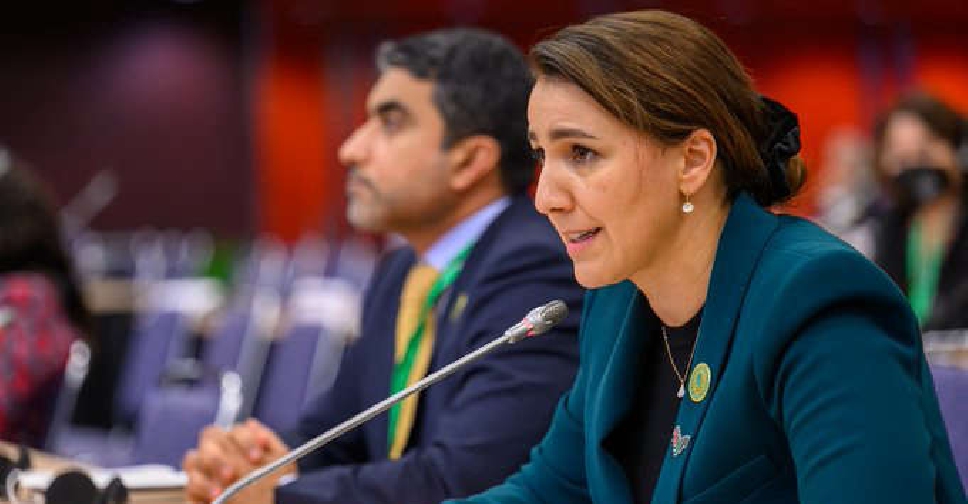 File photo [For illustration]
The UAE has called for urgent global action to tackle food insecurity and climate change, during a UN Security Council session in New York.
Mariam Almheiri, Minister of Climate Change and the Environment, emphasised the rapidly escalating impact of climate change, and the need for increased adherence to international humanitarian law at the UN Security Council Meeting titled Ensuring the security and dignity of civilians in conflict: addressing food insecurity and protecting essential services.
Almheiri said that at COP 28 they plan to adopt a robust and solutions-led approach to climate action, with food and water featuring high on the agenda, reflecting their role in helping conflict-affected and fragile nations to recover from disasters.
She later attended a lunch hosted by Alain Berset, the President of Switzerland and current President of the UN Security Council, and discussed how nations can work together to progress values of peaceful coexistence, and human fraternity for sustaining peace and preventing conflict.
At the Group of Friends for Food Security and Nutrition briefing session at the UN, Almheiri set out the UAE's strategic vision for food systems and security. Her address underscored the importance of aligning the food and climate agendas. She also highlighted the efforts of the UAE in confronting domestic food security challenges, focusing on sustainable, technology-driven food supplies, and diversifying international food sources.
Further emphasising the urgency of the matter, Almheiri said: "It is clear that food systems must transform - a must if we are to align with the goal of 1.5 C warming outlined in the Paris Agreement. We must reduce emissions and build resilience to ensure food security.
"We strongly encourage countries to commit to including food systems in their updated Nationally Determined Contributions by 2025 and prioritise food systems in climate policy," Almheiri added.
Mariam Almheiri calls for urgent global action on food security and climate during meetings#WamNews https://t.co/F5CfU2FCdE pic.twitter.com/yaz68oUaMm

— WAM English (@WAMNEWS_ENG) May 24, 2023