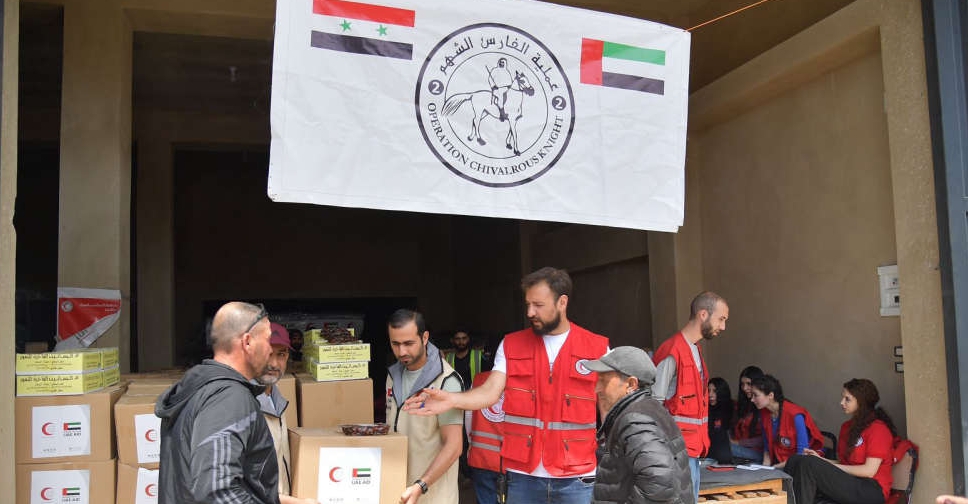 AFP
The UAE has distributed food parcels to more than 600 medical personnels working in hospitals in Syria's Latakia governorate.
The humanitarian initiative led by the Emirates Red Crescent (ERC) is part of the ongoing 'Gallant Knight 2' operation.
It was launched by the Joint Operations Command at the UAE Ministry of Defence following the earthquakes that struck Syria and Turkey in February.