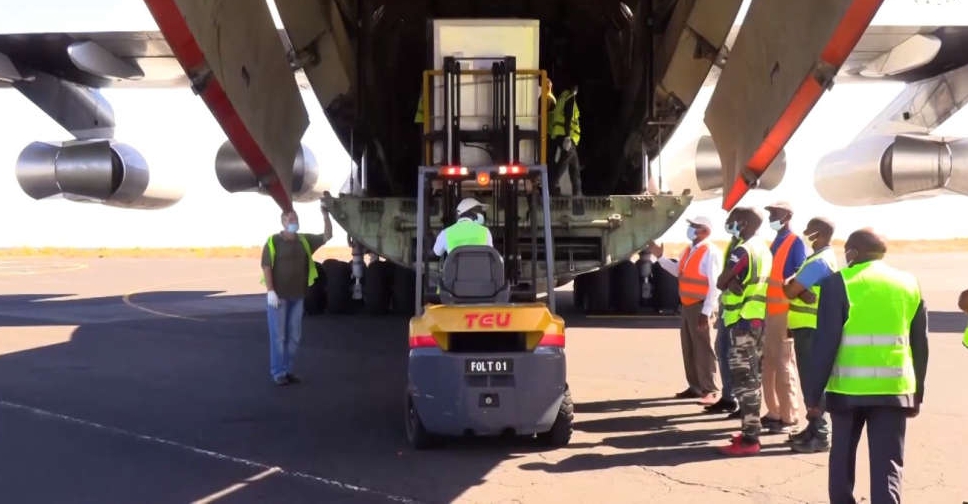 WAM
The UAE transported nine metric tons of medical supplies and 300,000 doses of the COVID-19 vaccine to the Republic of Comoros.
The plane was received at Moroni Prince Said Ibrahim International Airport by Ghazali Othman, the President of the Republic, and Saeed Al-Maqbali, the UAE Ambassador to Comoros.
Al Maqbali said that this gesture was a part of the UAE's efforts to "support the drive of Comoros' government and medical sector in controlling the COVID-19 pandemic."
Othman praised the UAE's humanitarian and development efforts around the world, especially since the start of the pandemic, and expressed gratitude to the UAE leadership.