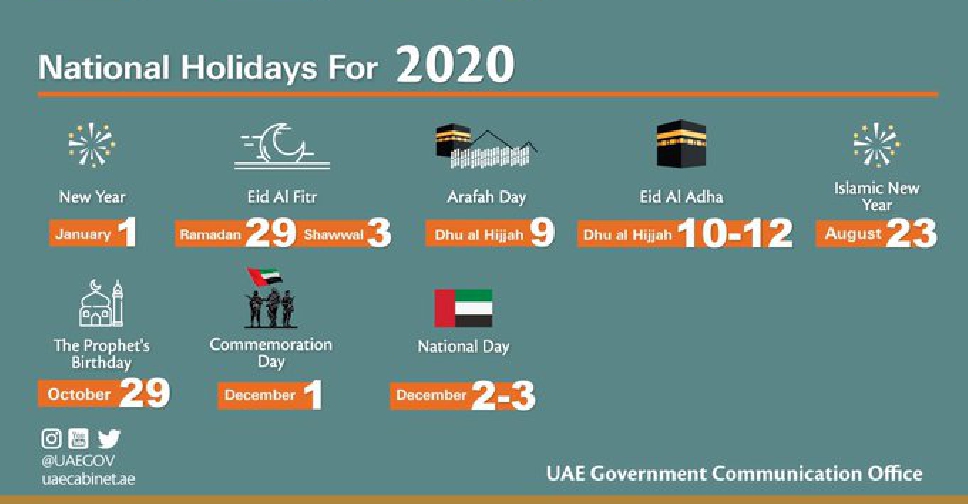 Supplied
The UAE Cabinet has approved next year's national holidays for the public and private sector.
Ramadan is expected to begin on April 23 and Eid Al Fitr is likely to be celebrated on May 23, 2020.
Residents will also get three days off for Eid Al Adha next year.
For the rest of this year, some UAE residents could enjoy a five-day break to celebrate Commemoration Day and National Say from December 1 to 3.