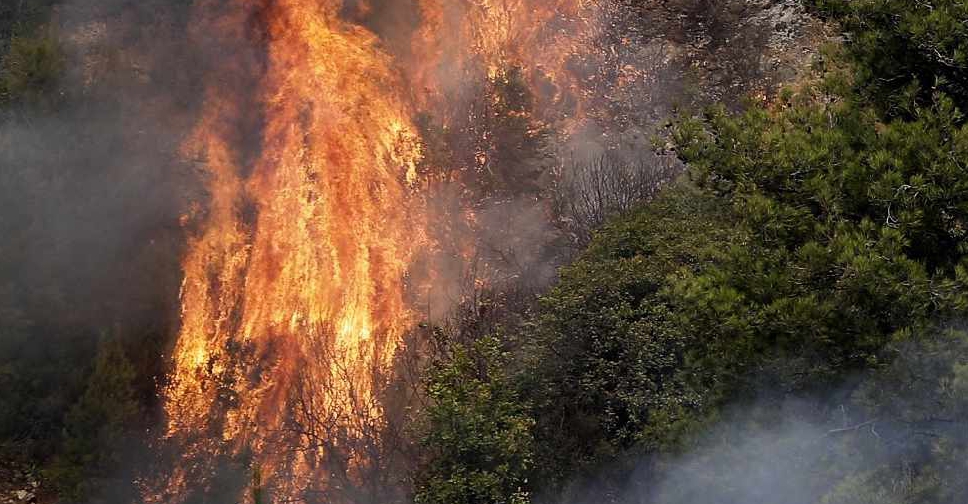 JOSEPH EID / AFP
The UAE Embassy in Beirut has urged Emiratis to stay clear of locations hit by the wildfires in Lebanon.
They have also been asked to act with caution while visiting mountainous areas, and to contact the embassy in case of emergency.
The advice comes as authorities struggle to control the fires that have been spreading quickly due to strong winds and high temperatures.
تهيب سفارة الدولة في #بيروت مواطني الدولة بأخذ الحيطة والحذر وتجنب الأماكن والمناطق التي تشهد حرائق أو تلك الجبلية منها التي ربما تكون عرضة لأي خطر وضرورة التنقل في الأماكن الآمنة.
وفي حالات الطوارىء يرجى التواصل مع السفارة على رقم الهاتف:
009615928000 pic.twitter.com/dSJBImp9eP

— UAE Embassy - Beirut (@UAEEmbBeirut) October 15, 2019