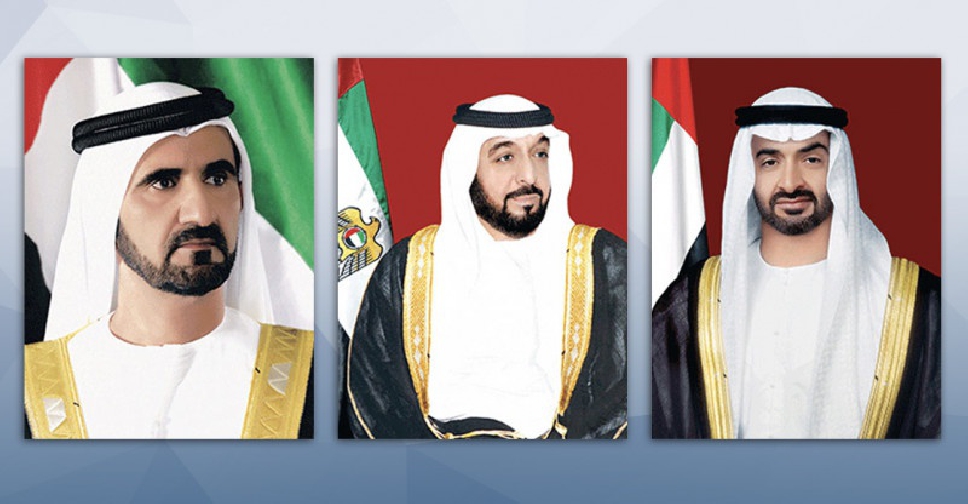 WAM
The UAE's leaders have congratulated Saudi Arabia ahead of the country's 89th National Day tomorrow.
President His Highness Sheikh Khalifa bin Zayed Al Nahyan has sent a message to the Custodian of the Two Holy Mosques, King Salman bin Abdulaziz Al Saud of Saudi Arabia.
Similar messages have also been sent by His Highness Sheikh Mohammed bin Rashid Al Maktoum, Vice President and Prime Minister of the UAE and Ruler of Dubai, as well as His Highness Sheikh Mohamed bin Zayed Al Nahyan, Crown Prince of Abu Dhabi and Deputy Supreme Commander of the UAE Armed Forces.
The UAE is marking the occasion with a busy schedule of events and activities.

نبارك للشعب السعودي يومهم الوطني المجيد ... نبارك لهم انجازات تتسارع ... وقيادة تبادر .. وكفاءات تتسابق نحو العلياء .. ونبارك للملك وولي عهده شعب التف حولهم .. وجموع بايعتهم.. ومليار ونصف المليار مسلم تقدر خدمتهم لقبلتهم ... pic.twitter.com/FlcAvP2nq4

— HH Sheikh Mohammed (@HHShkMohd) September 22, 2019