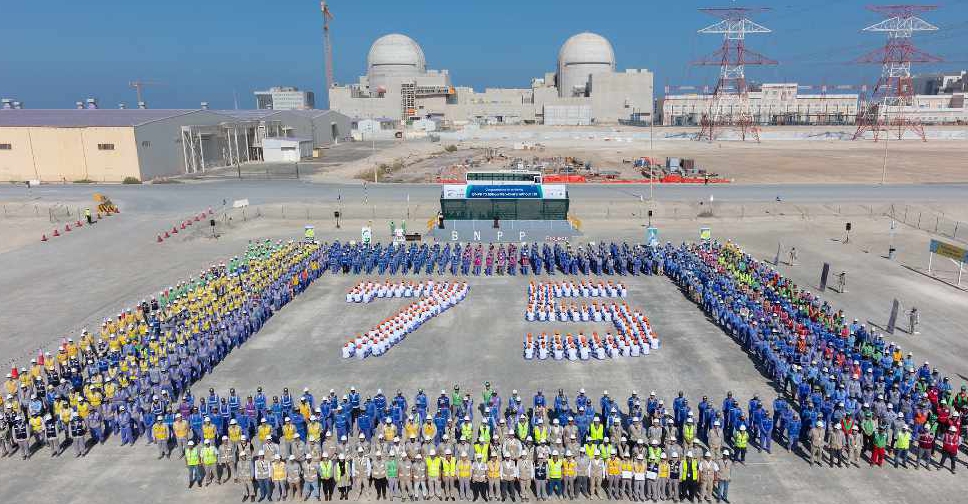 Supplied
The UAE's first-ever nuclear power plant has crossed another major safety milestone.
It has completed 75 million safe work hours without a Lost Time Injury (LTI), which is a significant industrial safety accomplishment.
"Our numerous safety programmes, continuous learning and extensive collaboration with our prime contractor and joint venture partner, the Korea ElectricPower Corporation, have enabled us to achieve this significant safety milestone," said Engineer Mohamed Al Hammadi, CEO of the Emirates Nuclear Energy Corporation (ENEC).
Four reactors are currently being constructed at the Barakah Nuclear Energy Plant in Abu Dhabi's Al Dhafra region.
The overall project is more than 93 per cent complete and it will be able to provide up to a quarter of the UAE's energy needs, when fully operational.