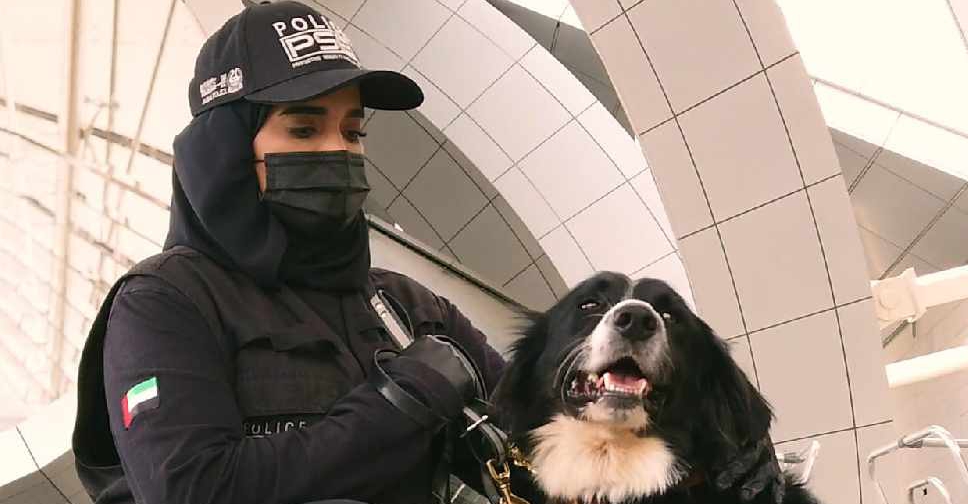 Dubai Media Office
The UAE Ministry of Interior has successfully completed trials on using K9 police dogs to detect coronavirus cases in the country.
Experiments done in the country have relied on high speed sampling from the armpits of presumed cases.
Samples are sniffed out by the dogs without coming in contact with the person, while results become known on the spot.
At this stage the UAE has completed field experiments while several other countries are still in advanced stages of studying the extent of the applicability of this innovative scientific practice.
Field experiments were conducted in a number of vital health facilities and field hospitals in the country and results showed that presumed COVID-19 cases were detected with an accuracy rate of 92 per cent.
These trials were carried out in cooperation with different police departments, the Ministry of Health and Community Development, Federal Customs Authority, Abu Dhabi and Dubai Health Authorities, as well as the Ministry of Interior.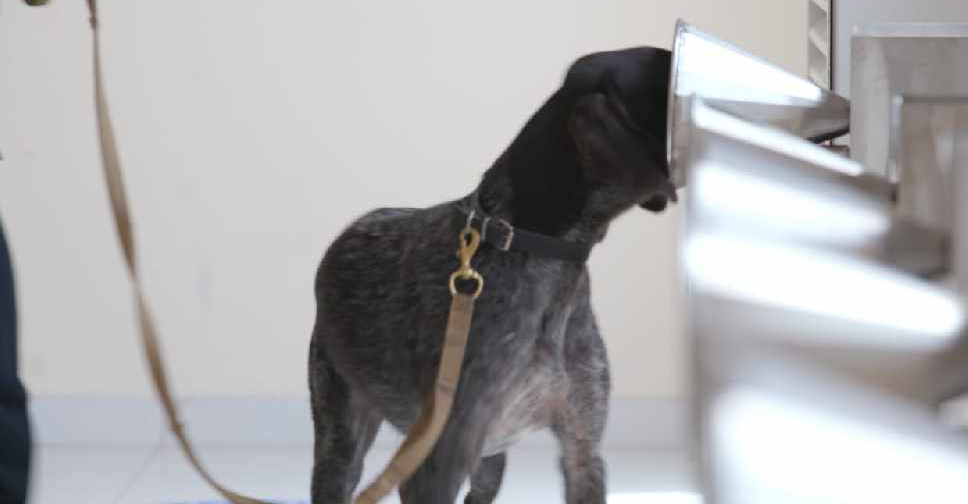 After taking the necessary precautionary measures to protect both K9 police dogs and their trainers, experiments were based on two methods; the first direct method involved the dog's routine detection work, while the second indirect method was carried out when the dog sniffed out a sample odor of the presumed case.
Figures indicate that dogs can quickly detect infected cases, help protect key sites and thus help authorities effectively deal with huge crowds and secure large areas like airports, malls and other public spaces.
The Ministry of Interior and its partners decided to use dogs based on their previous proven capability in dealing with other contagious diseases, such as tuberculosis and malaria, thus helping authorities to stop the spread of pandemics.
الداخلية تنجح في كشف #كوفيد_19  باستخدام  الكلاب البوليسية
 
MOI successfully uses K9 police dogs to detect #COVID19 pic.twitter.com/TFr2ty9PZP

— MOIUAE (@moiuae) July 8, 2020