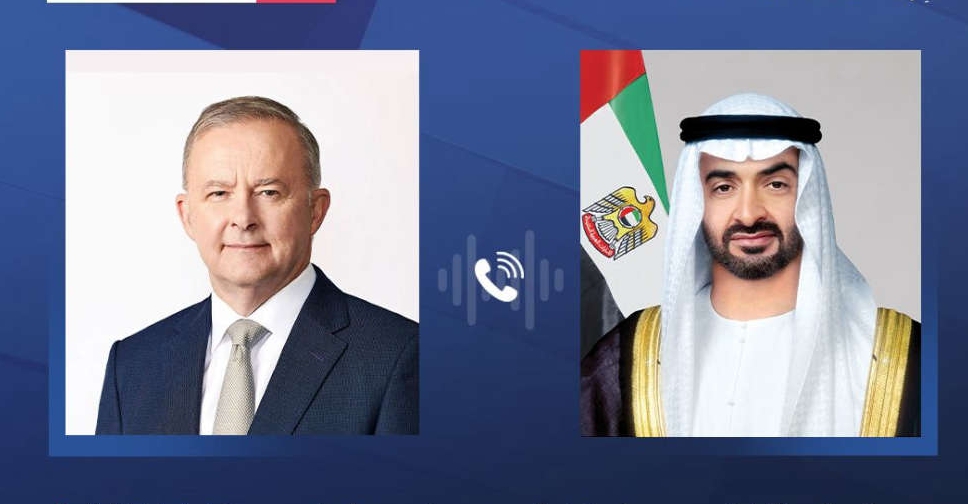 WAM
The UAE's President His Highness Sheikh Mohamed bin Zayed Al Nahyan today received a phone call from Australian Prime Minister Anthony Albanese.
The two leaders discussed bilateral relations and opportunities for further collaboration, in addition to exploring ways to build on the strategic partnership between their countries.
Sheikh Mohamed and Albanese also exchanged views on regional and international developments, and discussed the UAE's role in facilitating global coordination on climate change at the COP28 conference later this year.
During the phone call, the Australian Prime Minister thanked Sheikh Mohamed for the UAE's role in the recent evacuation of Australian citizens from Sudan, and reiterated his appreciation for the UAE's previous efforts in evacuating Australians from Afghanistan.