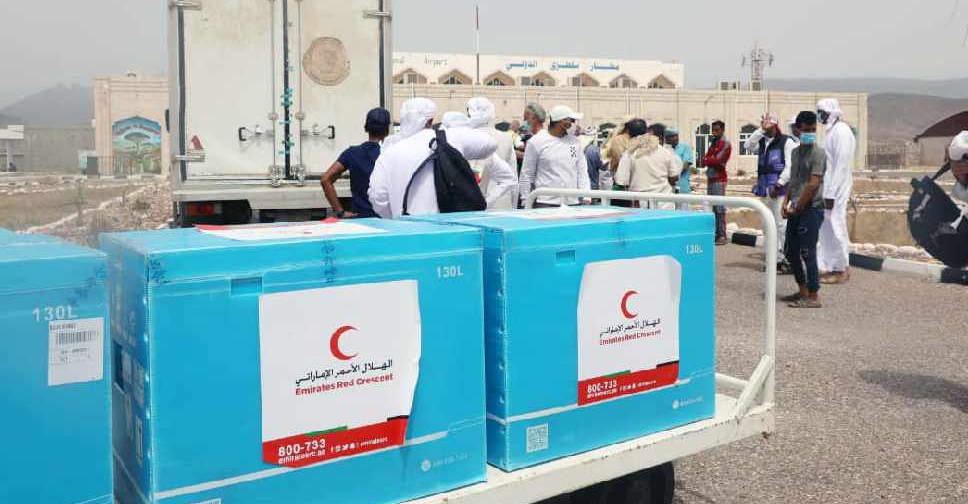 WAM
The UAE has stepped in to help thousands of people in Yemen's Socotra Governorate get their first COVID-19 jab.
Sixty-thousand vaccine doses have been dispatched by the Emirates Red Crescent (ERC).
The UAE's humanitarian arm is also coordinating with health authorities in Socotra to organise a free vaccination campaign at the Khalifa bin Zayed Hospital.
The initiative is part of the UAE's ongoing global efforts to tackle the pandemic.
It also reflects the country's overall approach to supporting Yemenis.
~ أرسلت دولة الإمارات 60 ألف جرعة من اللقاحات المضادة لفيروس "كوفيد-19" إلى سقطرى، لتعزيز جهود التصدي للجائحة في الأرخبيل، وذلك عبر ذراعها الإنساني هيئة الهلال الأحمر الإماراتي.

#emiratesrc #الهلال_الأحمر_الإماراتي pic.twitter.com/ovlEKFOBrq

— الهلال الأحمر الإماراتي (@emiratesrc) June 17, 2021