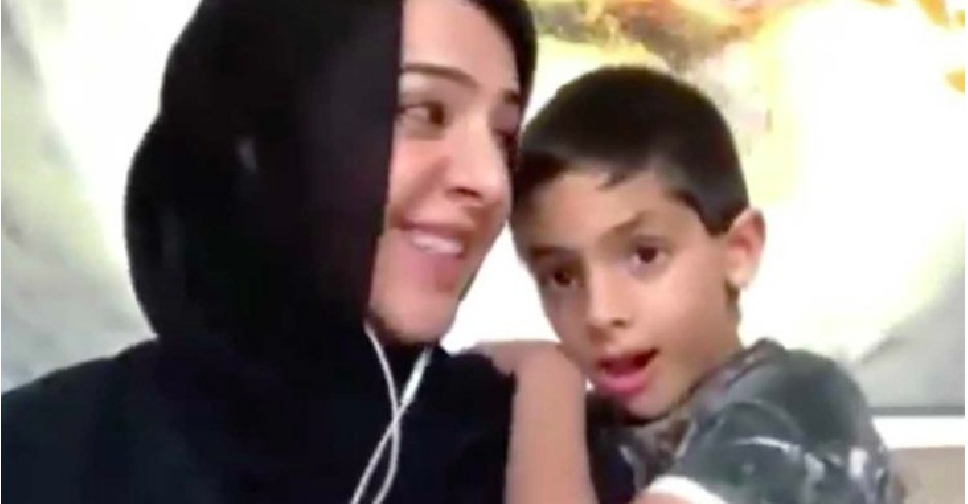 screengrab
While delivering her speech during a video conference with world leaders, UAE minister of State for International Co-operation Reem Al Hashimi had an unexpected guest on her side.
Her son is seen leaning on her while she breaks into a smile and politely asks him to step out of the frame.
She then apologizes and continues her speech while some of the delegates are seen smiling.
The video has since gone viral.
The nicest moment of the Yemen Pledging Conference brilliantly handled by UAE Minister Reem Al Hashimi pic.twitter.com/ICQu8HSg8T

— Michael Aron (@HMAMichaelAron) June 2, 2020