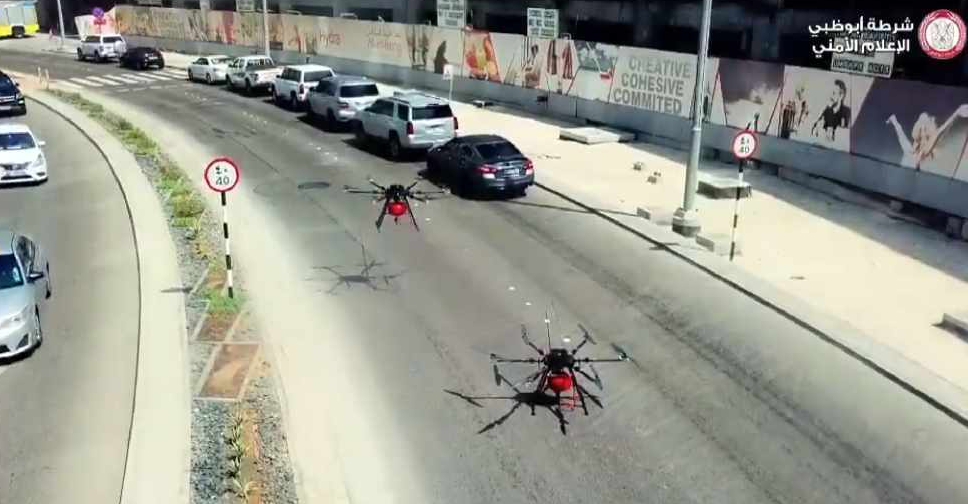 @ ADPoliceHQ/ Twitter
Firefighting operations in Abu Dhabi are getting a hi-tech makeover.
Police in the emirate have tested a new drone for tackling blazes.
The device can easily navigate spots that are difficult for firefighters to access.
It's been put to the test for extinguishing a fire on the 11th floor of an under-construction tower on Reem Island.
The drill was carried out in the presence of police and civil defence personnel.
Further checks will be carried out before the drone is officially deployed.