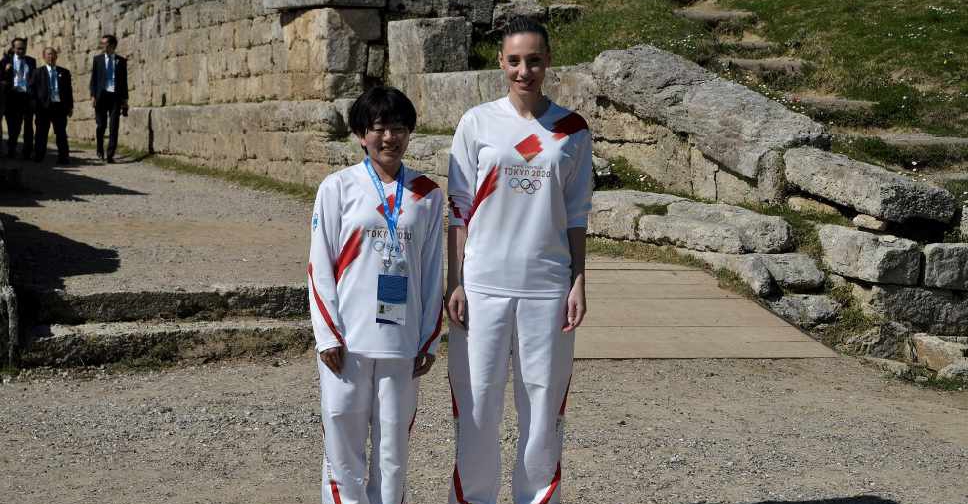 LOUISA GOULIAMAKI / AFP
The Tokyo 2020 Olympics torch has been lit in the ancient Olympia in a scaled-down ceremony on Thursday.
The ceremony, marking the start of the torch relay, has been held in the presence of a limited number of delegations, officials and journalists.
It saw Greek actress Xanthi Georgiou, dressed as a high priestess, use a parabolic mirror to ignite the torch at the site of the ancient Greek Olympics.
The torch will now be handed over to Tokyo Games organisers in Athens on March 19.
Despite concerns over whether the games will go on as per schedule, Tokyo Games organisers and the International Olympic Committee (IOC) are optimistic it will.
"Nineteen weeks before the opening ceremony of the games we are strengthened in our commitment by many... organisations around the world taking significant measures to contain the spread of the coronavirus," IOC President Thomas Bach said.
"The Tokyo Games are delivered by an all-star, all-Japan team with outstanding support and cooperation on all levels of government."
On Wednesday, the World Health Organisation (WHO) labelled the outbreak of the virus a "pandemic".