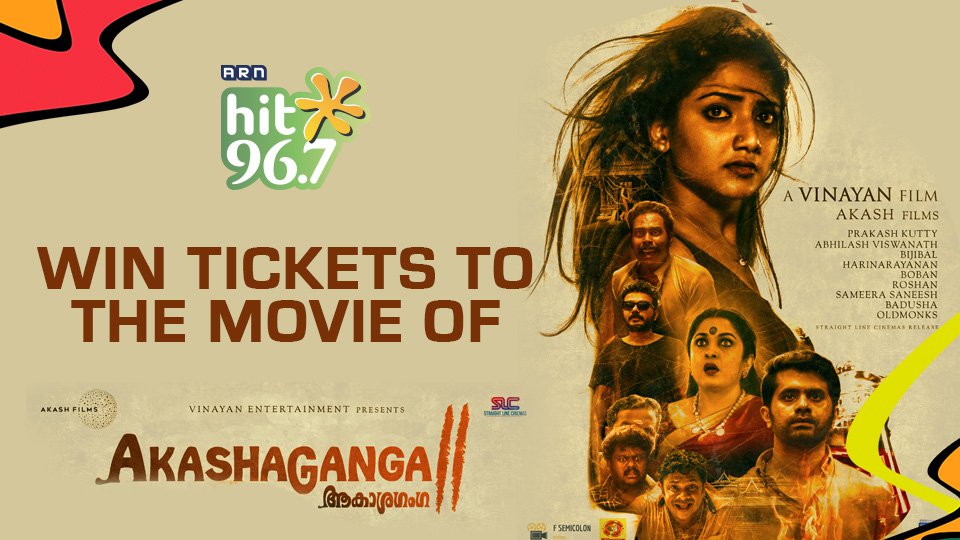 Arathi, accepts a challenge to test the authenticity of an 'Ashram' that claims to help its followers talk to the dead. To her surprise, she communicates with her dead mother who leads her to the dark and hidden secrets of her own family.
Directed by Vinayan, starring Sreenath Bhasi, Dharmajan Bolgatty & Vishnu Govindhan
Movie releases on 21 November 2019.
Get a chance to watch the movie with the entire team of HIT 96.7 FM.
REGISTER BELOW TO WIN INVITES
Registrations are now closed