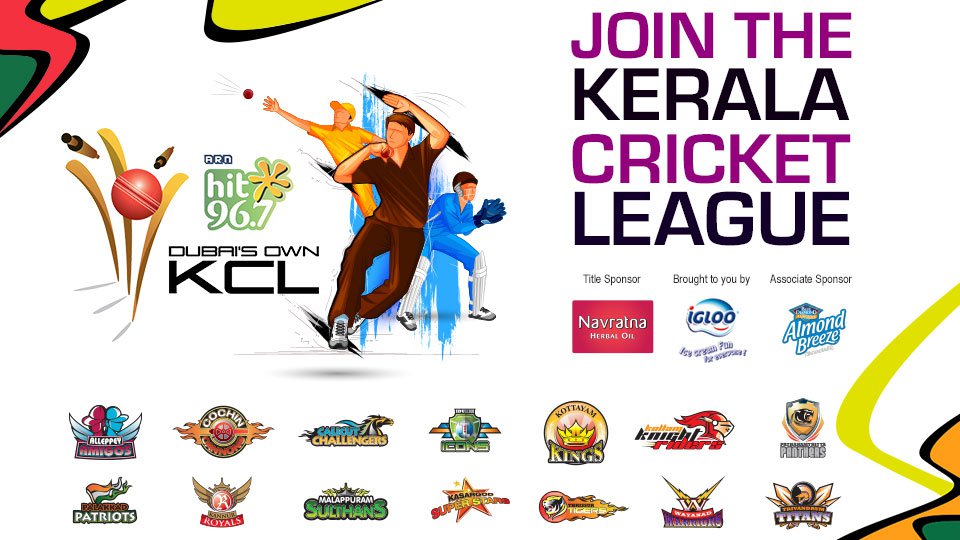 KCL 2019 (Season 8) has begun!
Stay updated with the most sought after cricket match in UAE! Below are the details of our teams battling at the HIT Kerala Cricket League (Season 8).
POINT TABLE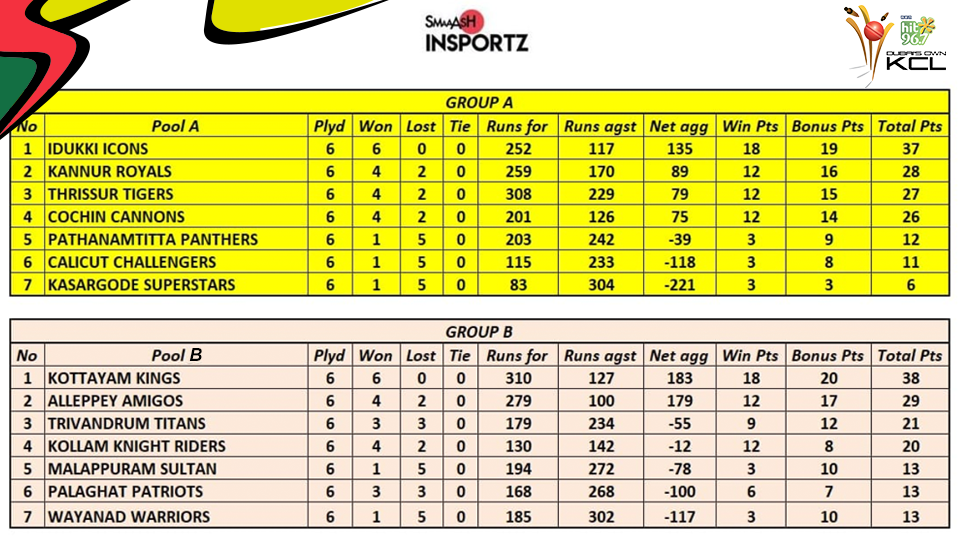 HERE ARE THE TEAMS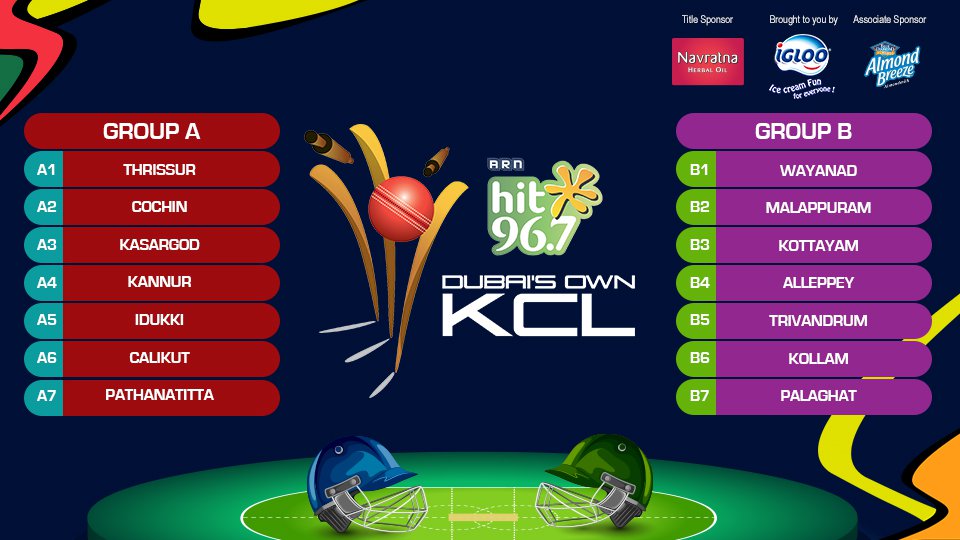 SCHEDULE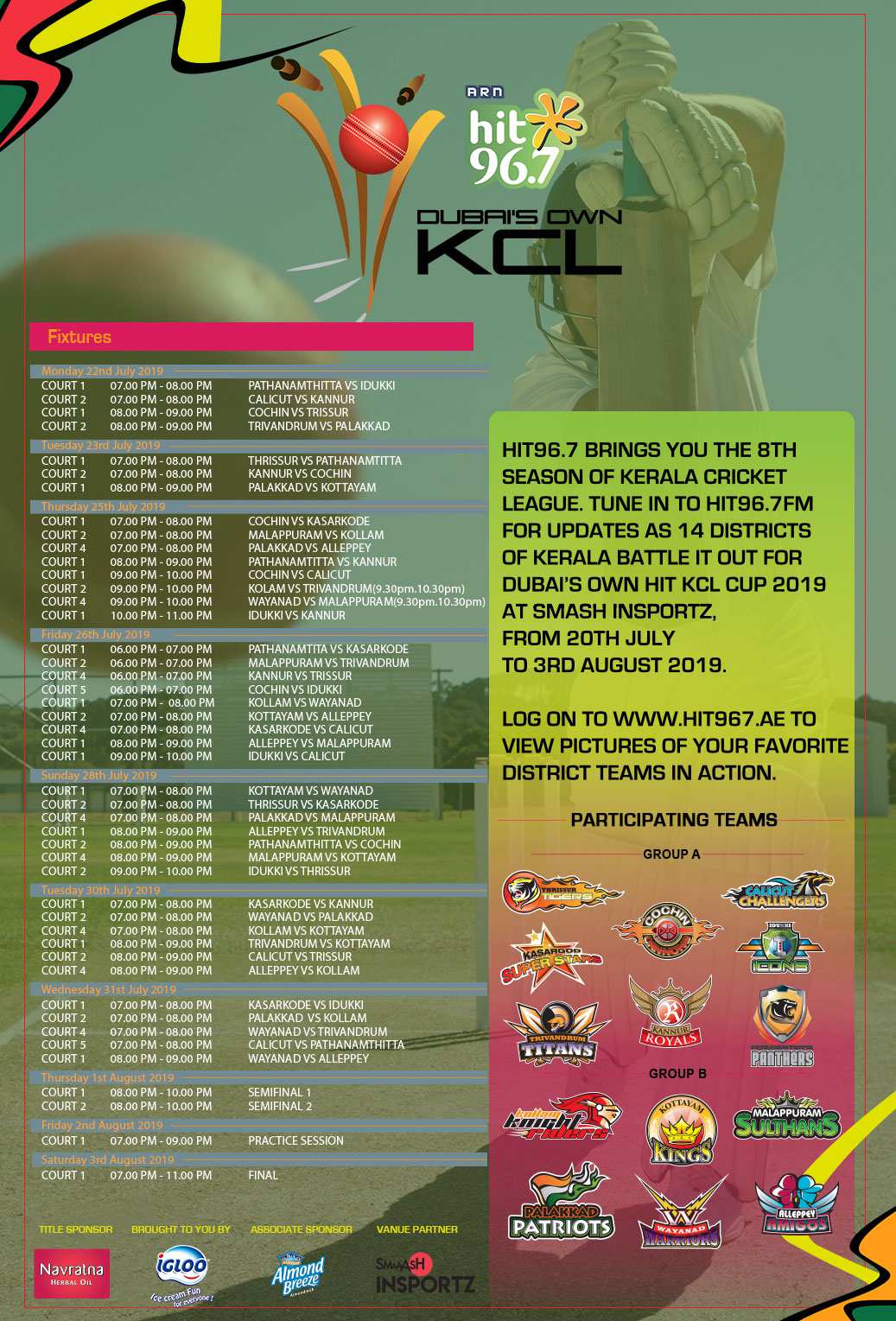 TERMS AND CONDITIONS
1. Maintaining the decorum and adhering to the overall policies of INSPORTZ.
2. Player above the Age of 18
3. Final Decision is by the umpires of Insportz
4. If there is any decision that needs to be reviewed the captain of the team will call a timeout and approach the umpire / Manager. No one else will get involved.
5. Fixtures will not be changed
6. All Players list needs to be submitted by 23 July 2019 in insportz.
7. Once the names are provided, no new players can join
8. The number of players is 8 +2 reserve. Incase there is injury of 3 people/ emergency absence then we will play with 7 players and adhering the insportz rules.
9. Same applies for late players.
10. Any disputes among players within the team or the opposition teams, has to be dealt by the managers of the rest of the teams.
11. If there is a dispute in between on managers, it will be settled within closed doors in the presence of the programming Director Hit 967 or Brand Manager.
CLICK HERE FOR : SMASH Insportz TERMS & CONDITIONS
SPONSORS
Presented By

Powered By

Associate Sponsor

Venue Sponsor