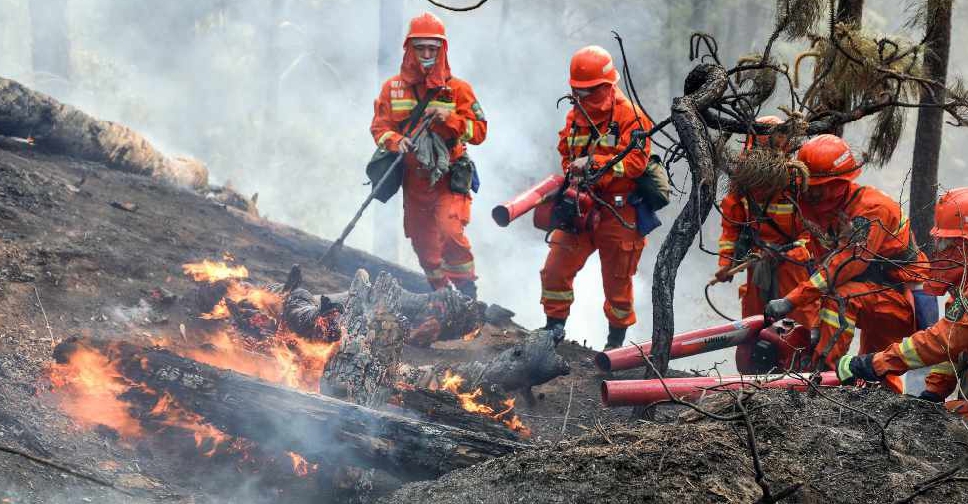 STR / AFP
Nineteen people, including 18 firefighters, have died while trying to tackle a huge forest fire in southwestern China.
More than 2,400 acres of land have been gutted after the fire, which started on Monday at a farm spread to nearby mountains due to strong winds.
According to state news agency Xinhua, the fire now threatens major facilities in downtown Xichang, including an LPG storage station, two petrol stations, four schools and a department store.
More than 1,200 local residents have been evacuated, with authorities dispatching over 2,000 firefighters to the area.
It's still unclear how the fire started.