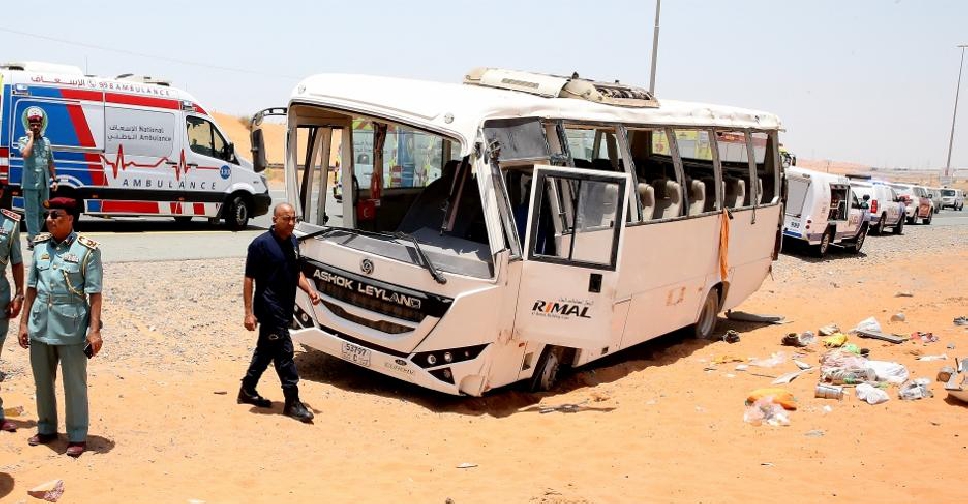 RAK Police
Two people were killed in Ras al Khaimah after a bus full of Asian workers crashed on Thursday. 
The incident, which happened on the Sheikh Mohamed bin Zayed Road, also left 31 people injured.
Police say the bus swerved off the highway at around noon.
It's unclear whether it rolled over or collided with other objects.
Ambulances arrived on the scene and took the injured workers to a local hospital.
The two victims died on impact.