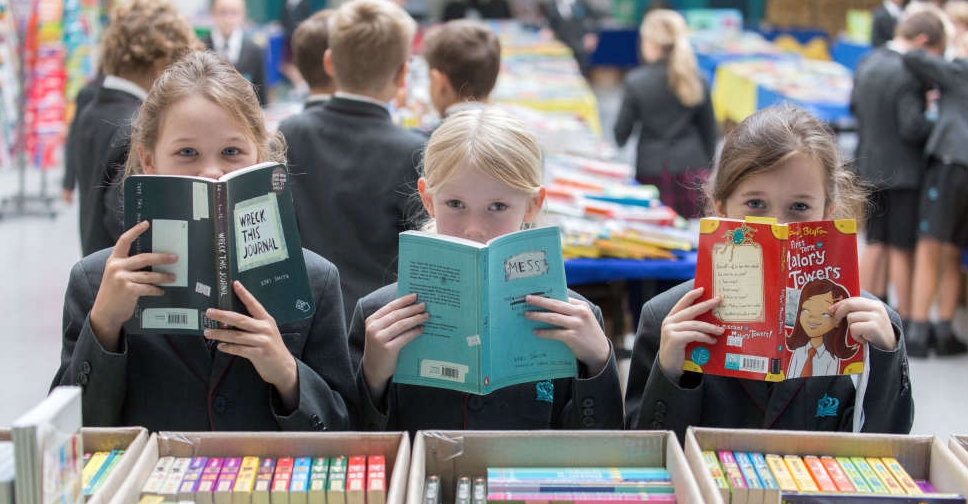 KHDA
Dubai private schools have ranked sixth in reading skills, according to a new global report.
The Progress in International Reading Literacy Study is an assessment held every five years to measure the attainment of students enrolled in Grade 4 across the world.
Private schools in Dubai scored 566 points in the 2021 study, significantly higher than the average of 500.
It's a jump of 76 points from 2011 and propels Dubai's private schools into the top 10 of the global league table for the first time.
Schools rated Outstanding scored 631 points – nearly 150 more than the global average, while Very Good and Good schools scored 588 points and 564 points respectively.
Twenty-seven per cent of students in Dubai private schools achieved the Advanced International Benchmark of 625 points, compared to 12 per cent in 2016.
Dr Abdulla Al Karam, Director General of KHDA, congratulated "the school leaders, teachers, parents, and students at all participating schools on this great accomplishment", adding that the "results are significant".
"Not just because they exemplify the world-class teaching and learning happening across our schools every day. They are also an acknowledgment of how our school community worked together to overcome the restrictions in place at the time PIRLS was conducted. Achievements such as this provide further affirmation that education in Dubai can take its place among the best in the world."