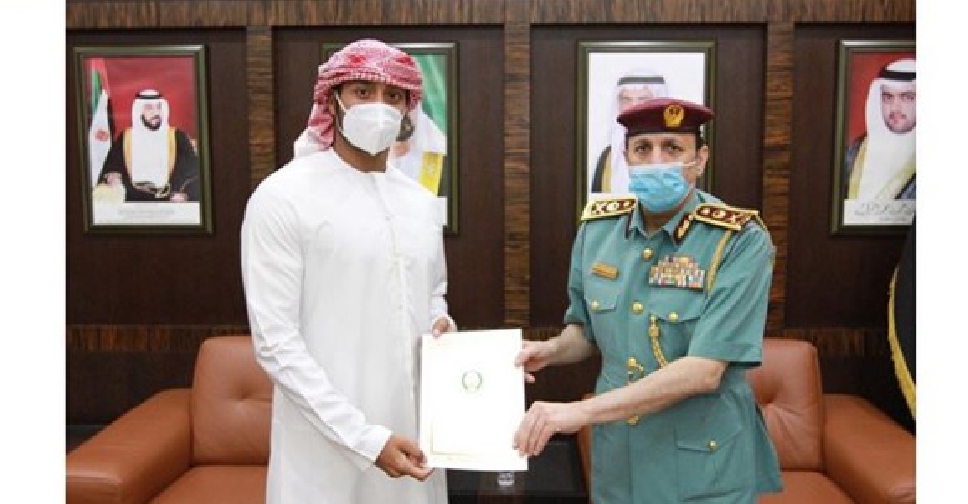 Fujairah Police
The Fujairah Police have honoured an Emirati citizen for saving a man's life.
When Mahmoud Rashid Al Kindi saw a man struggling to stay afloat and frantically wave for help, he rushed to his rescue and fought strong sea currents to rescue him from drowning.
He even administered necessary first-aid and waited until the ambulance arrived with paramedics.
Al Kindi was presented with a certificate of appreciation and a reward for displaying exemplary courage.