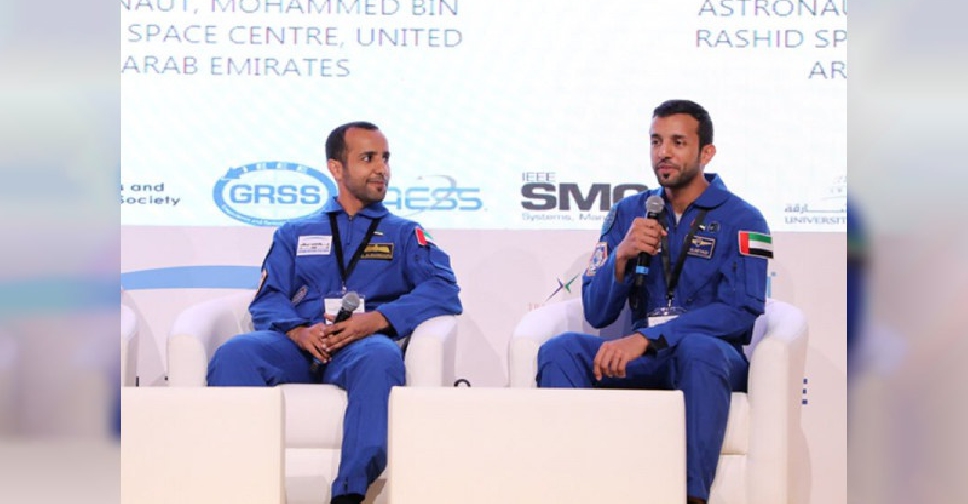 WAM
UAE's first astronaut has opened up about his life-changing experience on the International Space Station (ISS) and the fame that came with it.
Speaking at the fourth annual Young Professionals in Space Conference in Dubai, Hazzaa Al Mansoori said he can no longer go to his local mosque without being mobbed by people.
The 36-year-old made history when he became the first Emirati national in space and the first Arab on the ISS.
Al Mansoori told a packed crowd at the Mohammed bin Rashid Space Centre about how his life has changed after eight days on the giant floating laboratory.