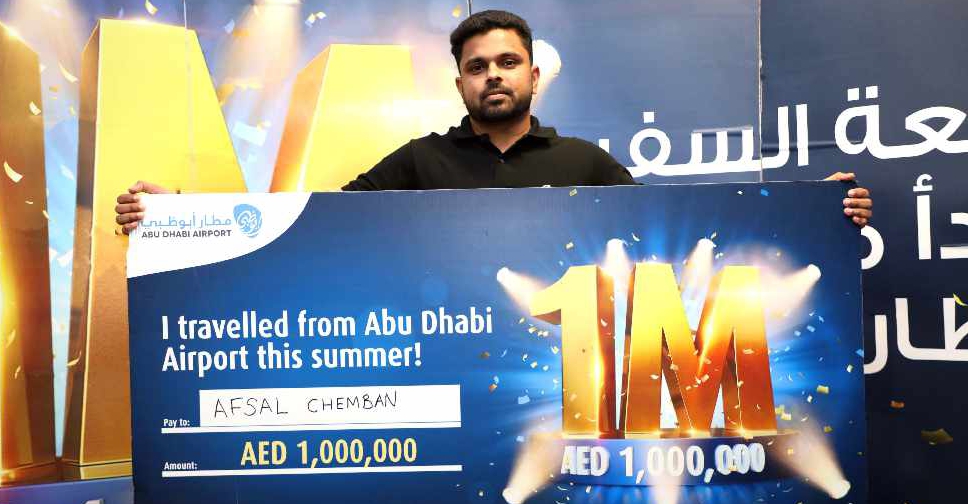 Supplied
A man who travelled through the Abu Dhabi airport this summer has won AED 1 million.
Afsal Chemban said he had never imagined that "travelling through Abu Dhabi International Airport would change (his) life".
"I am incredibly grateful," he added.
The airport's 'Feel Good. Fly AUH' campaign was open to all passengers travelling between June and August this year.
"At Abu Dhabi Airports, we are delighted to provide our passengers with exciting and rewarding offers and opportunities, in addition to delivering a smooth and seamless travel experience," said Bryan Thompson, Chief Executive Officer of Abu Dhabi Airports.
"Through the campaign, we were keen to highlight the special features and services offered by Abu Dhabi International Airport, in terms of comfort, convenience and efficient processes including quick check-in, security and immigration procedures. With the campaign now concluded, we are also looking forward to launching our special winter travel season campaign, in line with our vision of becoming the world's leading airports group," he added.