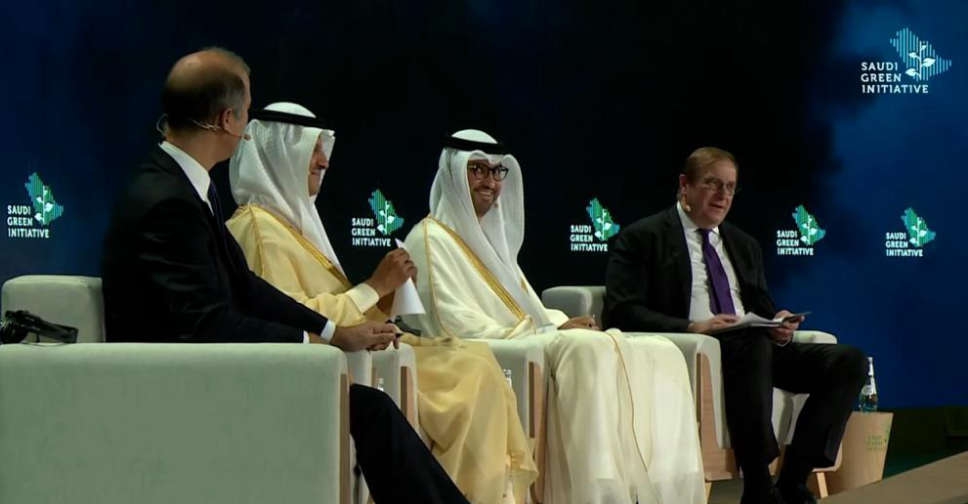 WAM
The UAE welcomed Saudi Arabia's announcement to achieve net-zero by 2060 and commended its leadership for taking the initiative.
The target is being termed the Saudi Green Initiative and seeks to bring together environmental protection, energy transformation, and sustainability programs to work towards three overarching targets – reducing emissions, 'greening' Saudi, and protecting land and sea – to achieve a common goal of a green future.
The comment was made by Dr. Sultan bin Ahmed Al Jaber, who is the UAE Minister of Industry and Advanced Technology and Special Envoy for Climate Change, calling it "a paradigm shift in ambition for this region."
The minister was speaking at a panel session titled 'Countdown to COP26 – State of Play Ahead of a Critical Summit' at a one-day forum in Riyadh.
"As a region, we have always had to live with harsh climate conditions and we will have to continue to innovate in both mitigation and adaptation. I firmly believe that an inclusive, partnership-based approach that embraces the energy transition as an economic opportunity is the best way to achieve truly sustainable global progress, adding that, "the UAE's Net Zero Strategic initiative is an open invitation for the world to partner with us in developing this new economic model for progress."
On the energy transition, Dr. Al Jaber highlighted it will take time and require a diversified energy mix.
"Today, more than 80 per cent of the global energy system is fossil fuels, and around 55 per cent is oil and gas so it is clear that oil and gas will continue to play an important role in meeting the world's need for energy.
"Renewables are the fastest-growing sector of energy but they still meet only around 7% of global energy demand. Renewables will increase their market share, but that will take time."
Antonio Guterres, meanwhile, the Secretary-General of the United Nations, called King Salman bin Abdulaziz Al Saud, The Custodian of the Two Holy Mosques, praising the green initiative.