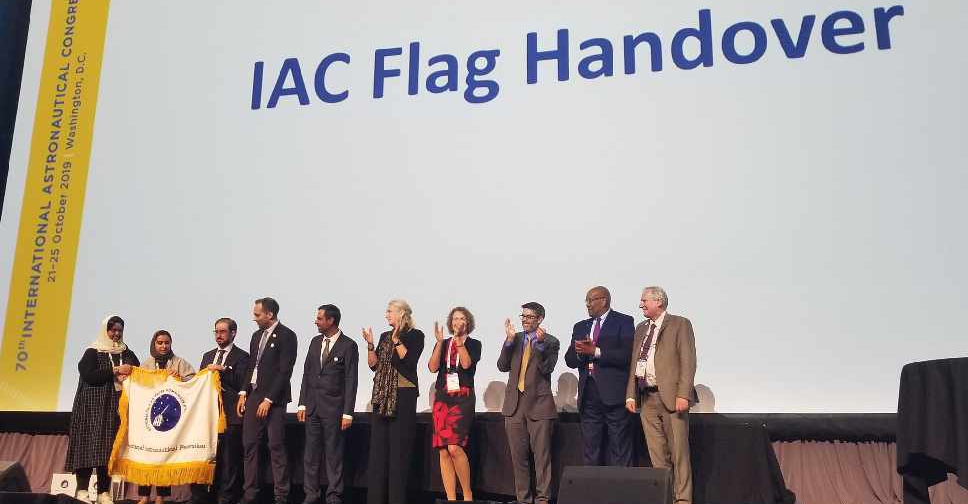 twitter/@IAC2019DC
The UAE's space ambitions were given another boost on the global stage today, as Dubai gears up to host the 71st edition of the International Astronautical Congress in 2020.
During a special ceremony at the current event being held in Washington D.C, the flag was handed over to Yousuf Al Shaibani, Director General of the Mohammed Bin Rashid Space Centre.
The IAC brings together scientists and researchers from space nations around the globe to promote dialogue and international cooperation.
It will be held in Dubai from October 12 –16 October, 2020.