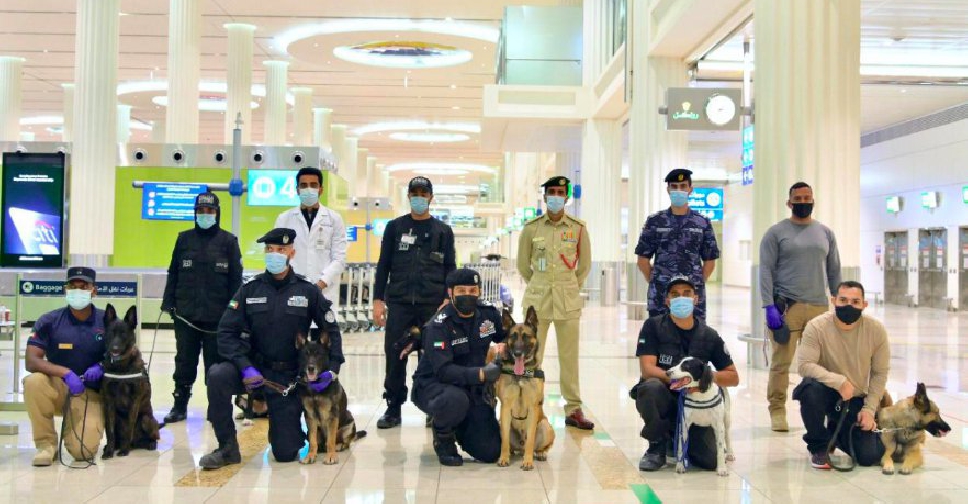 WAM
The UAE has become the first country in the world to use police sniffer dogs to detect COVID-19 cases at the airports.
A video posted by the national news agency WAM shows how K9 dogs carry out the checks without coming into contact with the passengers.
Samples are collected from the armpits of presumed cases, which are later sniffed out by the dogs in an isolation room.
Officials added that the results are known on the spot.
It is an additional line of checks that have been introduced at the airports, as part of the UAE's continuous efforts to curb the spread of the coronavirus.