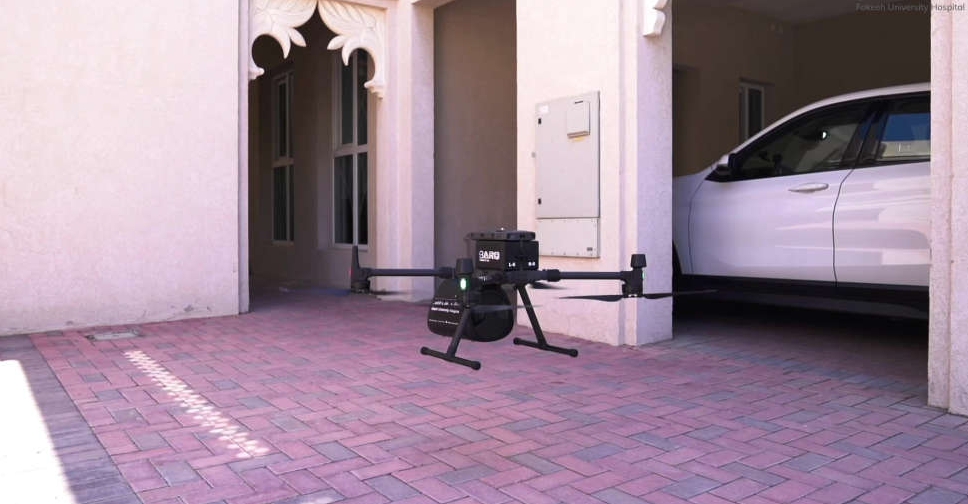 @DXBMediaOffice/ Twitter
Dubai has completed its first successful trial of medication delivery via drones.
It took place within a 10 km radius at Dubai Silicon Oasis (DSO), transporting medicines from Fakeeh University Hospital to a patient's home in the Cedre Villas community.
The achievement comes follows a series of year-long trials conducted at DSO in collaboration with the Dubai Future Foundation (DFF), the Dubai Civil Aviation Authority (DCAA) and Barq Air, an Emirati smart mobility company.
The trial is also in line with the objectives of the 'Dubai Programme to Enable Drone Transportation', which was launched by His Highness Sheikh Hamdan bin Mohammed bin Rashid Al Maktoum, Crown Prince of Dubai and Chairman of The Executive Council of Dubai in 2021.
The Programme aims to provide an advanced infrastructure that enables innovators and relevant entities to test new drone solutions in designated areas.
"Behind every successful solution implemented on a large-scale, there are numerous smaller-scale tests and attempts to reach the final stage. Hence, we are keen on providing a conducive environment and the required support for companies to run their trials, understand the circumstances, and complete their offerings," said Dr. Juma Al Matrooshi, Director General of Dubai Silicon Oasis.
"We firmly believe that the potential of modern technology is limitless, and this is just the beginning of what future technologies have in store," added Dr. Fatih Mehmet Gul, Chief Executive Officer at Fakeeh University Hospital.
First successful trial of medication delivery via drones in #Dubai completed at Dubai Silicon Oasis. The trial conducted by Fakeeh University Hospital stands as the first of its kind in the Middle East. @FUHCare pic.twitter.com/sRAsAjkhKI

— Dubai Media Office (@DXBMediaOffice) May 30, 2023
The key benefits of this technology include quick response, enhanced accessibility, reliability and sustainability.
By leveraging drones, Fakeeh University Hospital can now deliver medication promptly to patients, significantly reducing response time and potentially saving lives in critical situations.
Drones also eliminate geographical barriers and significantly reduce the carbon footprint associated with traditional transportation methods.