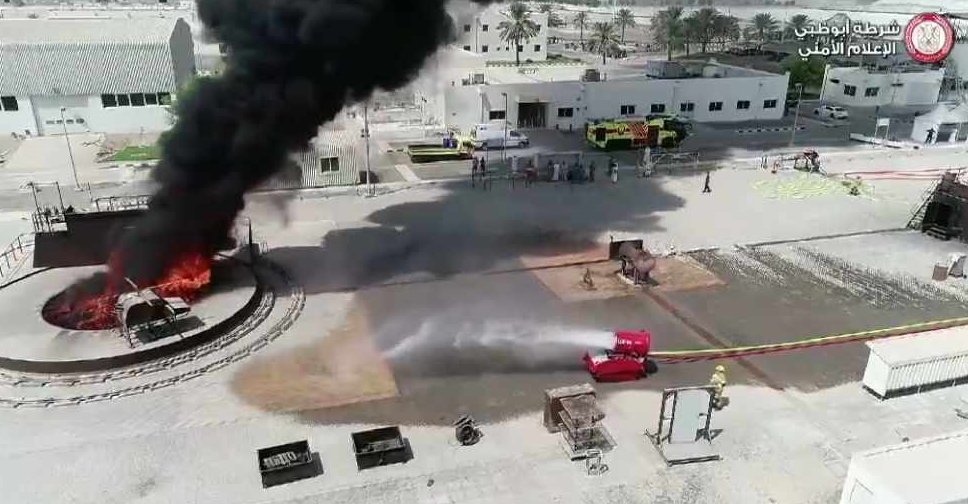 @ADPoliceHQ/ Twitter
A new firefighting robot has been tested by Abu Dhabi Civil Defence.
The remote-controlled device, called LUF 60 can easily navigate tight spots that are difficult for firefighters to reach.
It can climb stairs, make quick turns and even remove obstacles.
Officials say the robot will come in handy while tackling blazes in industrial areas, tunnels and covered car parks.