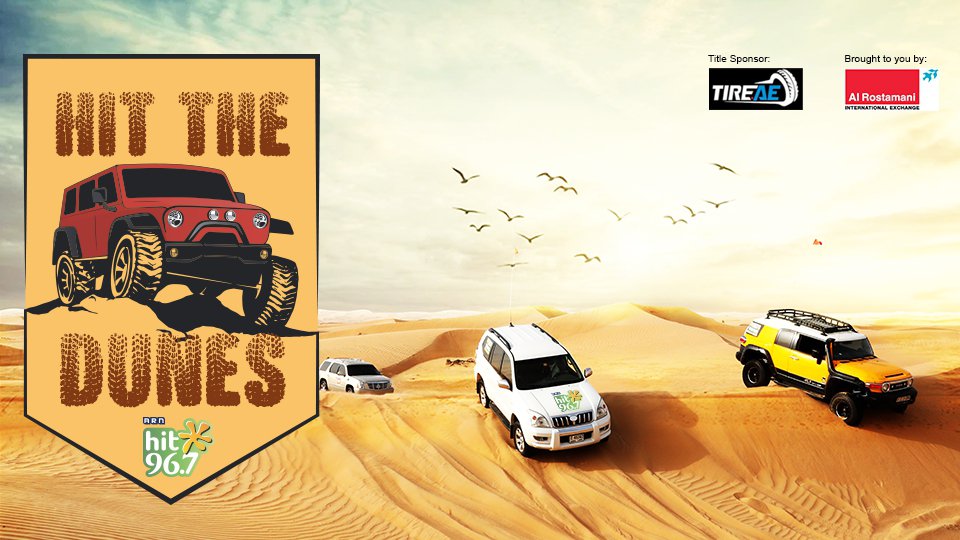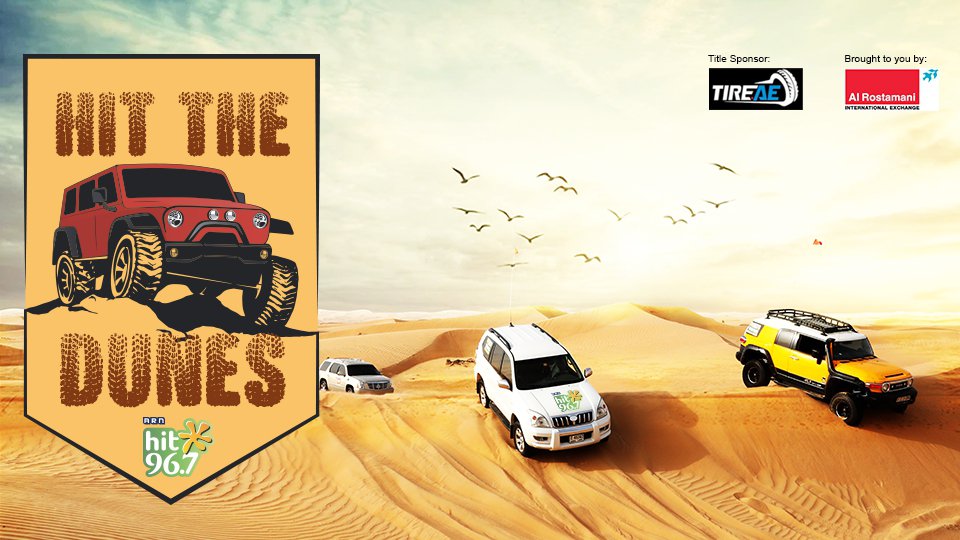 It's time to hit the dunes once again. This April hundreds of listeners along with the entire team of Hit967 will hit the dunes around Dubai.
Imagine an evening under the stars with live music and great food to go? How about a DJ party, a delicious barbecue dinner and lots more? To create a fun-filled experience for listeners through an exciting community activity where the HIT team and listeners get together for a safari, camping Hows that for an evening with all your favorite people!
Listen HIT 96.7 to WIN a chance.
Terms & Conditions:
1. Only 4×4 vehicles capable of offroading in the desert are allowed on the tracks.
2. One car is allowed to carry only 4 people, inclusive of children.
3. Children under 7 NOT allowed
4. Participants agree to be a part of this at their own risk.
5. Since safaris involve off-road driving – pregnant ladies, people with heart problems and other sensitive ailments are NOT allowed.
6. Smoking is prohibited on the vehicles
7. Photography of military and police installations and other government agencies is strictly prohibited
8. Quad bike & dune buggy is not under our responsibility, and it has no insurance coverage for any accidents.
9. All participants must have medical insurance.
10. Please note that we will provide you with the coordinates for the registration point & the camp.
11. Always have an extra stephanie in your car.
12. All vehicles must carry inflation & deflation gauges along with them.
13. All drivers must have a compatible compressor in their cars.